As National Women's History Month comes to a close, we've put together a review of the women who formed the industry that made our work at Exclusive Concepts possible and the women on our team who have helped bring us to where our company is today. The goal of Women's History Month is to give us all a reason to celebrate and study the accomplishments of women who helped shape American history, and we can think of no better way to ring in April than just that.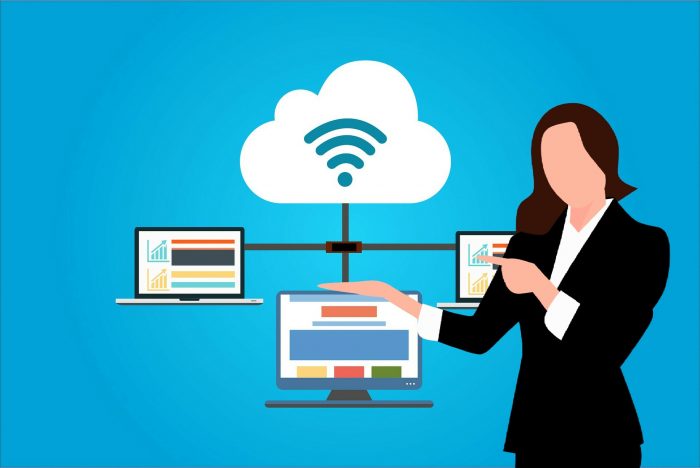 Women in Computer & Internet History
Without the invention of computers and development of technology that made internet possible, there wouldn't be SEO or e-commerce. So, we really need to thank Ada Lovelace for seeing the advanced calculator that Charles Babbage was creating in the mid-1800s that would become the first computer and deciding it could do more. Lovelace actually made the first algorithm ever when she gave the computer more functionality and in doing that, she invented computer programming.
Much later in 1990, Stacy Horn created one of the earliest social networks called Echo that she ran out of her apartment and can still be joined today. The internet was not as widespread then as it is now, and the concept of the forum community was one she had to advertise and explain to get people to join. We've come a long way to having multiple platforms for online socializing (and with social distancing, we're more grateful than ever for that option)—but in many ways, that all started at Echo.
Last but never least is Radia Perlman, who made the internet the world-spanning system it is. Her invention of the spanning tree algorithm in the 1980s transformed a restrictive network with limited scalability into the structure we know that can support extensive clouds. Not finished yet, she later designed TRILL (TRansparent Interconnection of Lots of Links) and improved how efficiently Ethernet used bandwidth so moving and organizing data on a network was easier than ever—and in many cases, possible at all.
With a nod to the past, Exclusive Concepts wants to celebrate the women on our team in the present who help us continue innovating and growing as the industry of e-commerce and SEO continues to evolve. Our interviews with them help shed some light on the women in the industry and in our lives who make the success we see possible so we can thank them for all the work they do.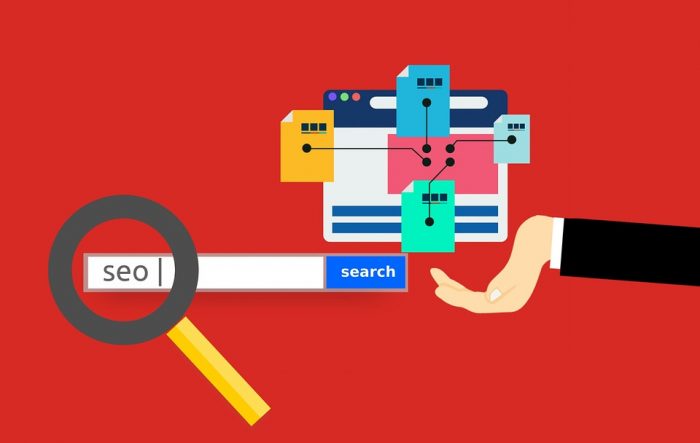 Rebecca Stewart, Organic SEO
Rebecca manages our organic search team made up of SEO specialists and content managers responsible for overseeing the performance of our clients' websites. She also developed our guide to what happens if you stop SEO.
Q: What kinds of obstacles have you come across and how did you overcome them?
A: The biggest obstacle in this role is that when I started, there weren't a ton of women in the digital marketing space — I was regularly questioned on my age and expertise. I continued to learn about trends, get exposure to different clients and their challenges, and eventually, I could hold my ground when I came across someone who was pushing back on recommendations. You can't overcome this overnight (expertise comes with time), but you can fast-track it by reading a lot, listening to industry leaders and leaders in your company who have more experience than you, and being curious.
Q: What are the main qualities of great leadership and why?
A: Empowerment – a strong leader gives their team members more influence and power. This empowerment could come in the form of knowledge, increased responsibility or increased freedom in their role. A great leader does not hoard power (knowledge, responsibility, freedom) for themselves.
Individualization – a great leader recognizes their team members' strengths and helps them align their goals and work with those strengths. Aligning work with strengths energizes the team in their work.
Alice Yufa, Conversion
Gathering data on how users travel our clients' websites and what influences a closed sale, Alice works with our specialists and account teams to inform the strategies that lead to better conversions.
Q: What's your favorite thing about being a woman and why?
A: In the words of Shania Twain: the best thing about being a woman is the prerogative to have a little fun!
Q: If you could, what are some assumptions about women you would change?
A: I would change the assumption that women are weak in the workplace. I think women are often more open and emotional than men, but this should not be viewed as a negative but rather a positive that they put themselves into their work fully.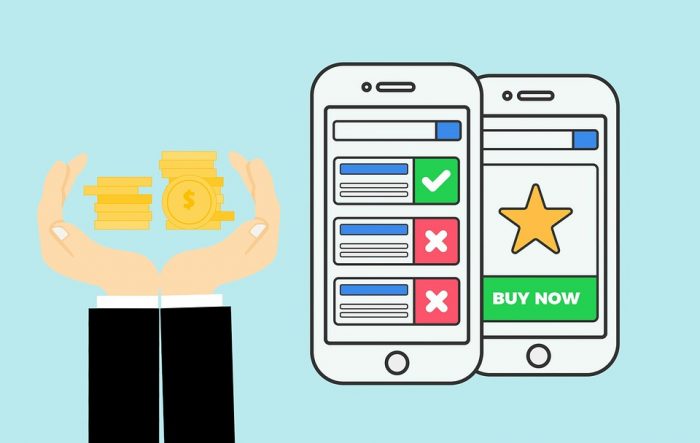 Adi Porat, Social Commerce
Adi manages our social program for paid advertising and composed our social commerce strategy guide for clients and prospects to reference.
Q: Share your top accomplishments on your career path.
A: Identifying my strengths (creativity being one of them) and being able to advocate for myself and take the time to learn a different service (social) that I knew would be a better fit for my career. One of my top achievements was joining our social team as the first specialist (back when the service had around 15 clients) and being able to contribute to the growth of the service where we now have close to 100 clients and six specialists as part of the team.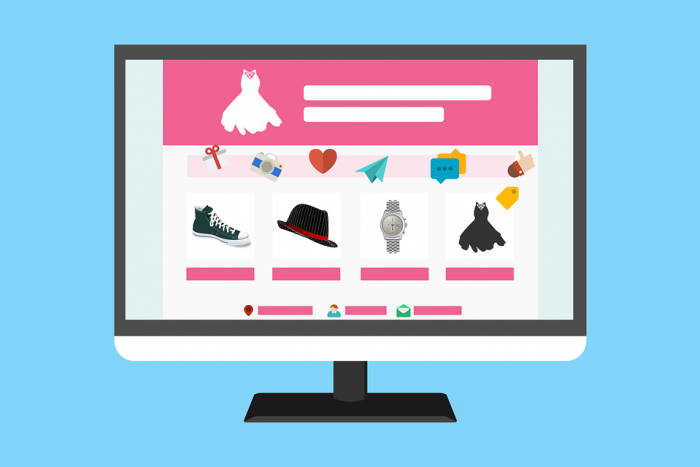 Lisa Giorgetti, Paid Advertising
Coordinating the efforts of our multichannel teams for paid SEO and advertising, Lisa makes sure our clients get the best of all available channels for their paid campaigns.
Q: Who is your female role model and why?
A: My mom. As a female electrical engineer in the 1980s, she battled with adversity as one of very few women in her field. The challenges she faced ranged from having to jump through extra (unnecessary) hoops to get projects approved to making less on the dollar than her male counterpart despite having stronger performance reviews — just because of her gender. Disappointingly, these situations are still happening today. She's taught me to be proud of being a woman and use my voice to empower women to be the best version of themselves and speak to any challenges we all face.
Q: What's your favorite thing about being a woman and why?
A: Women are fearless, strong and beautiful (inside and out). Never underestimate the power of a woman!
Q: If you could, what are some assumptions about women you would change?
A: That women are "too emotional" – that assumption can have negative connotations. We can be empathetic and caring without letting our emotions cloud our judgment. Just because a woman expresses empathy doesn't mean she isn't strong. It means she is stronger.
Q: Do you have any advice to other women in the industry?
A: You are stronger and smarter than you realize! Be confident in yourself and in your abilities – chase after your dreams and be fearless in the process!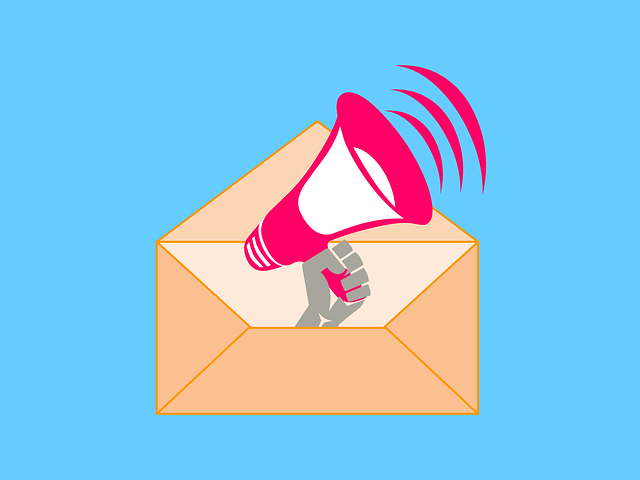 Faith Gagliardi, Email Marketing
While managing and expanding the scope of our email team, Faith has also written our online guide to email marketing segmentation.
Q: Who is your female role model and why?
A: My previous uber-boss (meaning my boss reported to her), Lauri. She took a special interest in mentoring me. I learned and even continue to learn from her legacy, as she has since passed away. She was a strong female figure in a male-dominated business. Lauri spoke confidently and acted decisively. She also took time to listen to her employees and learn about the issues in front of her. It was because of all these things that she was an effective leader. She made a real impact. She didn't phone it in. She always put in full effort for the causes she felt passionately about.
Q: What's your favorite thing about being a woman and why?
A: Freedom to surprise others. I can challenge people's view of what women can achieve. We can all delight and surprise people when we accomplish what we are told we cannot.
Q: If you could, what are some assumptions about women you would change?
A: That we don't support men. It isn't about women or men being better than the other or having more. It is about us all learning to co-exist with equivalent (not necessarily identical) freedoms, protections and opportunities. Women aren't trying to take away from men. Women are trying to join men at the top.
Q: What do you think future challenges/areas of progress for women might be?
A: I've found that in different regions of our country, women have different roles and rights in society. If you live or work somewhere where women have opportunity, it is easy to be blind to the work that needs to be done elsewhere. Many other areas across our country aren't so woman-friendly in the workplace.
Q: Do you have any advice to other women in the industry?
A: Find a way to motivate yourself. Every time you hit that glass ceiling, find a way to smash it next time.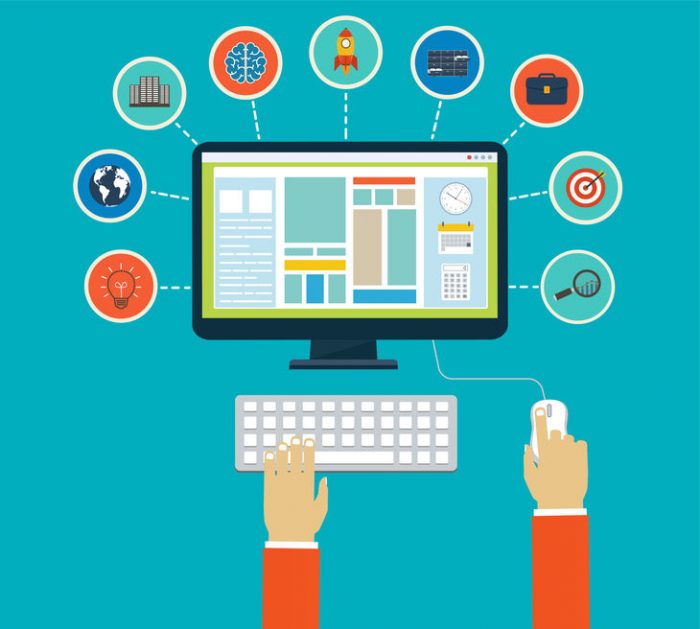 Nicole Fontaine, Marketing
Nicole is part of our rockstar marketing team that takes the hard work and accomplishments of our various departments to tell our story to prospects and clients alike.
Q: What's your favorite thing about being a woman and why?
A: My favorite thing about being a woman is growing and maturing into someone who realizes that women can do anything and don't have to be constrained by societal ideals. The best thing about being a woman is realizing that women and men are equal and can support one another, not box each other into stereotypes.
Q: What do you think future challenges/areas of progress for women might be?
A: Not holding each other back, and instead ensuring we get ahead on our goals. We can work with each other to build each other up, we just need to celebrate each other's achievements and recognize that we will all have our turn to shine and thrive as long as we keep working hard.
Not comparing ourselves to one another is part of that. Sometimes a woman dedicates her life to business and has no family, sometimes a woman tries to balance the two and sometimes a woman dedicates her life to family or other priorities. We need to recognize that we don't need to compare ourselves, aim to be just like other women or judge the choices of other women. We need to focus on what we want that makes us happy on an individual level and do whatever that is to the best of our abilities. Everyone should recognize hard work and happiness rather than recognizing what we have idealized as success.
Q: Do you have any advice to other women in the industry?
A: Learn as much as you can about as much as you can because knowledge is truly power, and you never know when something you have knowledge in will come in handy. Have confidence in yourself, focus on your goals and what makes you happy and respect that in others. Work hard and play hard: work-life balance is a necessity. We don't have to work ourselves to the bone to achieve our success! Living a fulfilled, healthy and happy life is the ultimate success. And always remember, do what makes you happy or is best for you — as long as it doesn't hurt others, that is what makes us powerful and successful women.