What is Voice Search?
Voice search allows users to use a verbal command to search the internet or a website, saving time and adding convenience. It's a popular option for people who are away from a phone or a computer, as well as those that simply prefer the voice search experience.
The first voice search platform was Siri, launched by Apple for iPhone users in October 2011. Since then, many other major players have entered the market such as Alexa by Amazon, Cortana by Microsoft and Google Assistant by Google. What was once a novelty addition on iPhones is now a full-fledged search engine tool. It has many basic uses such as "set an alarm for 7 a.m.", "call Mom" and "what is the weather?", but can also be used as part of your marketing strategy.
According to research from Google, the top reasons that people use their voice-activated assistants are that voice search allows them to more easily multitask, enables them to do things faster than other devices, empowers them to instantly get information and makes their daily routine easier.
As voice search continues to grow in popularity, it's also growing in knowledge. As of 2019, up to 95% of voice searches are answered correctly. As AI technology is getting more sophisticated by the day, it makes sense that voice search is, too.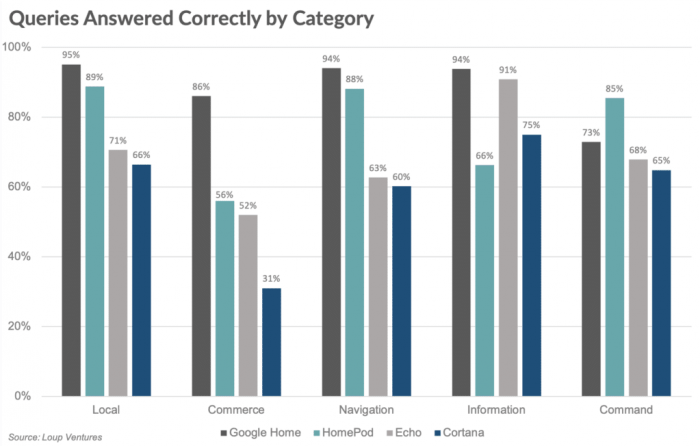 Voice Search Dominates the Future
According to a study completed by PWC, more than 71% of respondents reported that they would rather use a voice search tool than typing a query. By early 2018, voice queries were already totaling more than a billion searches a month. By the time 2020 rolls around, it's estimated that between 30% to 50% of all queries will be conducted without a screen. Clearly, the prevalence of voice search can't be ignored, and it only grows month after month. So how do you make sure this is a resource that you're making the most of? Find your top priorities for voice search optimization below:
Strategy #1: Optimized Content Creation
Unsurprisingly, the first step in this strategy is to make sure that your website's body and metadata content is optimized to capture these queries. Remember that voice search and traditional search queries are going to have distinct differences! The average voice search query is 29 words long, so be sure to optimize for voice SEO with those long-tail queries. For instance, a user who is typing a query might type, "barber near me", but a user using voice search might ask, "what is the closest barber to me".
These subtle differences can dynamically change the search results, so it's important to collect the common phrases — essentially, you should write the way you speak. There are a variety of keyword research tools that may help, but you may find Answer the Public to be particularly useful in this instance.
Strategy #2: Reduce Page Load Times
Page speed is the time needed to load a page in its entirity. This already influences your site's organic search rankings, but it is incredibly more important for voice search SEO, as these users are typically on the go or in a rush. Plus, many voice search tools such as Amazon's Alexa only feature one result to their queries, so it's incredibly important that page speed is as optimized as possible to take that primary listing.
Your first step should be tracking your page's speed with Google's tool, Page Speed Insights. From there, take advantage of any opportunities you notice from the report: optimize your CSS handling to reduce load times, reduce the number or size of images on certain pages, or even consider switching to an AMP page if possible.
Strategy #3: Highlight Important Elements with Structured Data
Structured Data, also called schema markups, does not directly affect your rankings, but it does help influence your click-through rate and can create more effective posts within the SERP. Structured Data is essentially metadata, showing Google where the important elements are on your webpage using code. Schema helps point Google in the direction of your contact information, product details, business address and a plethora of other details. As you may have guessed, this is crucial for voice search because users are typically looking for information about a business's location, contact information or operating hours.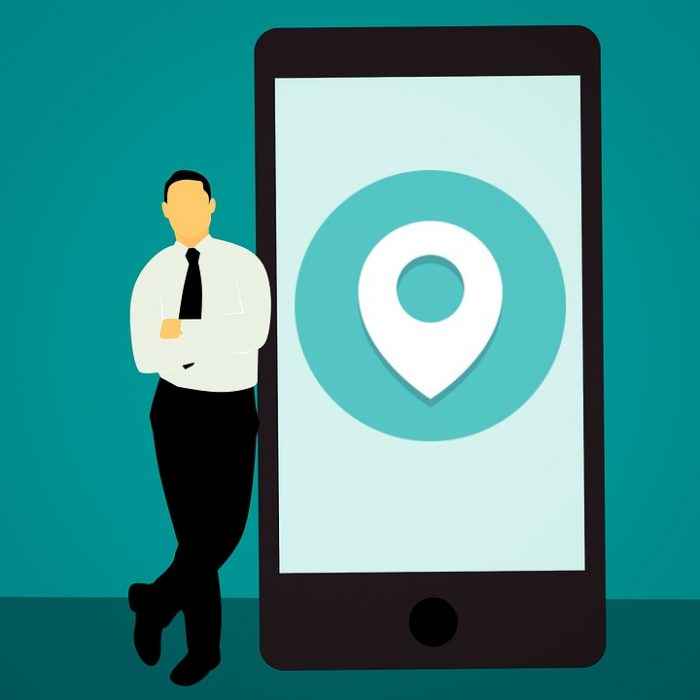 Strategy #4: Take Advantage of Google My Business and Local Queries
A report conducted by BrightLocal found that the majority of consumers (58%) use the voice search features to find local businesses near them. This again speaks to the type of user we are trying to optimize for: a user that is on the go and trying to find where they are trying to go. Businesses with brick-and-mortar locations should append "near me" or "in XYZ city" when optimizing for keywords on local pages (and you can learn more about local SEO with this blog).
To make sure you're at the top of these results, be sure to claim your Google My Business profile (or confirm that all of your existing information is accurate). From there, share the important details with Google so your users readily have your NAP available (Name, Address, Phone Number). To improve your profile even more, make sure your business categories are filled out properly. Remember that Google wants to know what your business is, not what it does or what it sells. Ideally, you would want to submit a few posts about your business and upload some relevant, high-quality photos to promote foot traffic.
Now that you know what to expect and what you need to do, voice search optimization can go on your marketing to-do list. If this seems likes a daunting task or you want experts to guide you as you tackle your SEO goals, we're here to help with a free e-commerce analysis built on a holistic approach that covers all your bases.