Local SEO is the process of optimizing your content to help improve keyword rankings for brick-and-mortar locations on local SERPs such as Google, Bing, Yelp and Apple Maps.
Local results will populate business locations that SERPs find most relevant to a user's search query. These listings will appear when users search using specific locations (e.g. food in Boston), as well as with local-intent terms such as "near me," "nearby" and other geo-specific phrases. SERPs can even populate local search results without these qualifiers through the use of cookies and by collecting other location data.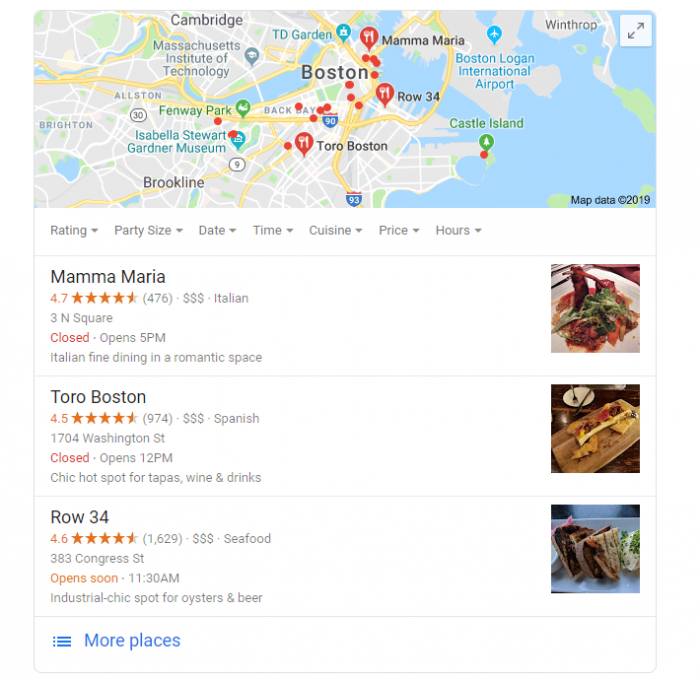 If you aren't optimizing for Local SEO, you could be missing out on a high number of prospective customers. Want to learn more about how to capitalize on local SEO opportunities? Here are the top six considerations to keep in mind when optimizing for local SEO.
Claim Search Engine Business Listings
The first step in any local SEO strategy should be to ensure that you have claimed and optimized your business listings for the major search engines. The most popular one is obviously Google My Business, but you can't forget about Bing Places and Yahoo Business Listings. These listings provide a rich snippet on the right side of local results that allows you to display important business information, such as your address, phone numbers, and hours of operation. Users can get directions, call your business or visit your website directly from the listing.
The first priority with these listings is to ensure that all of the information is correct so users are not misled. From there, you can optimize further by adding pictures and a business description to give your business a face and voice. Any information from Google My Business is easily synced to the other listing services. These platforms can also provide insights into what queries led to your listing, the frequency of calls and visits to your site, dates and times of queries, and much more.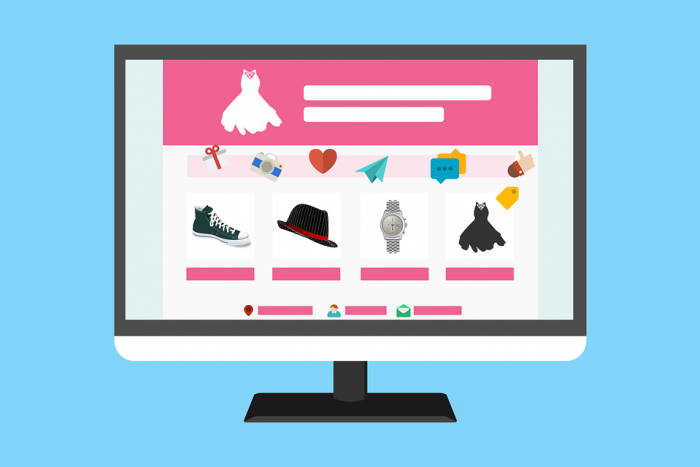 Structured Data
Another way to further enhance your presence in local results is by adding Local Business structured data to your website. This schema tagging allows you to provide similar information to what your Google My Business listings have and allow you to appear for Knowledge Graphs for certain queries related to your business. It's just another way to help Google understand what your business is about so that it can serve your listing for relevant queries that aren't necessarily branded searches.
This structured data is particularly valuable for restaurants as you are able to add schema for ordering food or reserving a table, which allows the searcher to do that directly from the SERP. Having structured data also allows you to appear for voice search queries, such as "dry cleaners near me."
Store Location Pages
Each store you operate should have its own page on your website that displays all the important information (hours, address, etc.) about that particular location. These pages should also contain content that is specifically optimized around keywords relating to your businesses and their geolocations. This content should reference the town or city that your business is in, as well as other towns and regions your business serves.
This tactic is especially valuable for businesses with locations in several different geographic areas, as it allows you to really optimize one specific page for that location and improve your chances of ranking there. It's almost like creating a separate homepage for each of your locations.
Use of Online Local Business Directories
Business directories are the modern-day phone directories. Taking advantage of these can better help searchers find your local business while also improving SEO (hello backlinks!).
When submitting to online business directories, it's important to ensure that your NAP (Name, Address, Phone Number) is consistent across all listings and that you are including a link back to your site. Start with directories that have higher ranking domains (think Yelp, Facebook, Foursquare, etc.) to get the most bang for your buck. Move toward smaller, niche directories once that list is exhausted.
Develop Local Content
Creating and optimizing content around longtail local/geographic keywords with local intent can help you reach specific audience segments. Targeting a specific audience narrows down the competition and opens a whole new window of opportunities for your business. Here are some ideas for what you can focus your local content around:
Local news and events
Industry information specific to your location
Answering local questions. E.g. "What are the best restaurants in Boston?"
Local content doesn't have to be only on-site. Guest blogging or creating content for local publications or blogs is a great way to acquire backlinks and further establish yourself as a local community leader.
Mobile Friendliness
Now that more people are searching via mobile in place of desktop (and with more than half of local searches being mobile), it's important to ensure that your website is not only optimized for Local SEO, but optimized for mobile friendliness as well.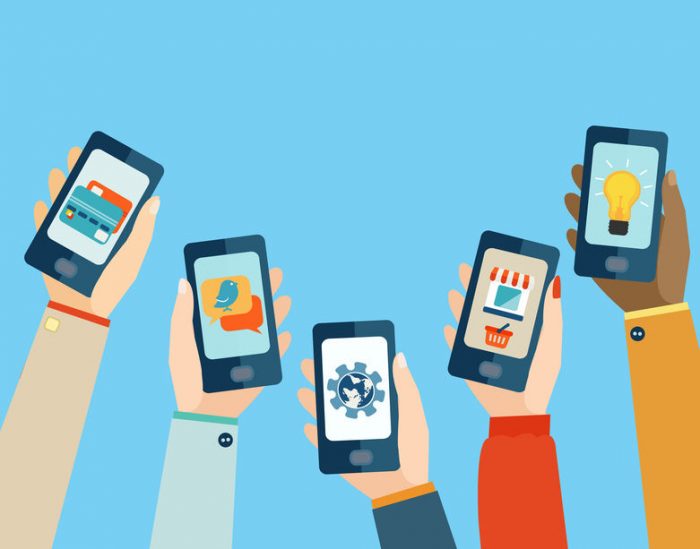 Not sure if your page is mobile friendly? Be sure to check with the Mobile Friendly Test. You'll want to make sure that your mobile site:
Loads quickly
Provides a thoughtful UX
Uses a legible text size for mobile devices
Concisely presents relevant information on a smaller screen
Measuring Results
So now you've implemented all these optimizations, but you're unsure how to measure the impact they're making. Unlike e-commerce, where you can attribute conversions to channels, it seems impossible to determine what enticed a customer to enter a brick-and-mortar store location to make a purchase.
Google, however, has developed a technology that allows them to use the location data of users (who have opted in) to ping them using a number of signals that connect store visits to the online channel they used to discover the store. The feature is called Store Visits and it is now available as a beta in Google Analytics. There are a number of boxes you must check off in order to gather this data, but it is a fairly straightforward process that is worth any amount of effort.
While the share of e-commerce revenue continues to grow, brick-and-mortar stores still make up a majority of overall retail revenue and should not be forgotten in your digital marketing efforts. If you're in need of additional guidance, we can help steer you in the right direction.
The preceding post was authored by Organic Search Specialists Lily Mangkhalakhili and Kyle White.