In this article, we'll recap our webinar, "The Social Ads Game Just Changed: Adapt or Lose Sales," co-presented by EXCLUSIVE and Facebook. You can watch the webinar on demand and download the slides here.
In this webinar and recap, we addressed social marketing changes and how you can adapt your strategy. We covered:
Why Facebook is still where you need to concentrate

How iOS 14 impacts your social media marketing

Which new social tools & capabilities perform best

If you should expand to new channels (and which)

Holiday tips and do's & don'ts for social advertising

And more to help you up your social marketing performance
Social Marketing Changes: The New Shape of Facebook Ads
EXCLUSIVE's research shows that Facebook usage has continued to grow in 2021. Both its user base and daily usage continue to increase.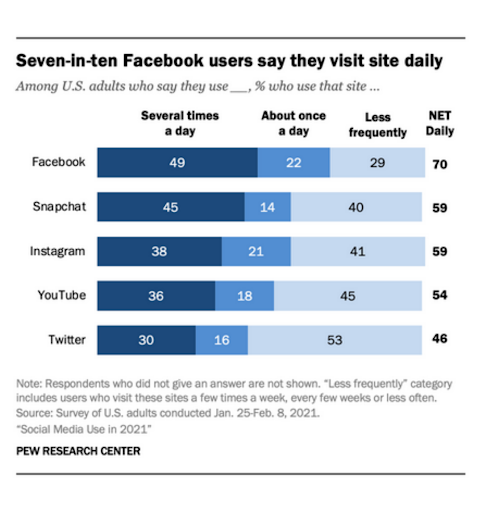 Apple's iOS14 update, however, has certain changes that may impact the way Facebook ads work. One of the primarily affected areas is warm audience targeting: this refers to the people who have been to your website but did not give you express permission to retarget to them.
With Apple's proposed changes, Facebook may only retarget users who explicitly opt in. This significantly decreases your ability to effectively reach, understand, and engage people on mobile devices and across the web. Read more about it here.
Remarketing Is Still Very Much Alive
While this may all sound like a very seismic change that puts everything on hold, there are still effective ways to remarket. While the update limits warm audience targeting, advertisers can still maximize marketing to cold audiences, active app users, and email lists.
With warm audience targeting becoming slightly less effective, you need to retarget more strategically. Customer lists, for example, must be created with better intent concerning look-alikes, as well as separating, combining, or excluding certain customer groups.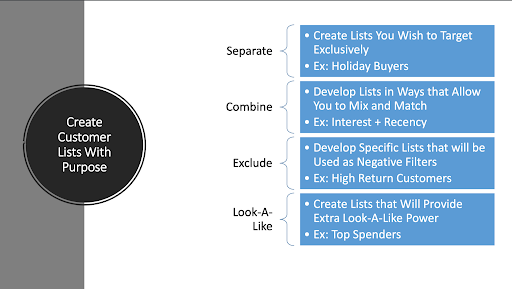 What Is Conversions API (CAPI)?
Facebook has released Conversion API (CAPI), which identifies other areas where Facebook targeting could have been a little stronger. To learn more about CAPI, watch Facebook's short explainer video. 
Web browsers are likewise enacting new policies that limit or block the use of cookies.
In light of all these changes, brands and marketers may experience data loss as well as a slew of connectivity issues and loading errors.
A Facebook study with more than 22,000 participants revealed that without conversion optimization, acquisition costs increase to over 150% with link-click optimization. Because Facebook Pixels relies on cookies, there really is a need to find a more reliable data connection.
How do businesses establish more reliable data connections with their ad platforms? CAPI. Facebook's Conversions API is designed to honor Facebook users' privacy choices while keeping brands and shoppers connected.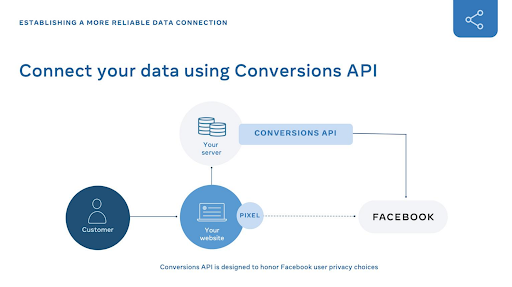 CAPI allows businesses to secure and strengthen insights that power Facebook campaigns. The data used to create these campaigns can also be used to:
Customize Audiences
Personalize Ads
Optimize and Measure Outcomes
Facebook's Caitlin Chittom stressed the importance of  "really making sure that everyone is onboarded onto Conversions API so we can continue to run really targeted, powerful, performance marketing campaigns and achieve the best results possible." Needless to say, EXCLUSIVE account managers are CAPI experts and already seeing positives from the changes they are making for clients.
Expand Your Top of Funnel to Accommodate Social Marketing Changes
So, where do we go from here? EXCLUSIVE's Director of Social Marketing, Adi Porat, suggests that the best approach for businesses is to expand their top of the funnel and to segment. Some of EXCLUSIVE's tips for audience targeting are:
Separate audience targets into ad sets based on the creative running

Create ad content specific to each audience

Call out the interests you're targeting

Highlight products/value props relevant to each audience

Test broad audience targeting paired with high purchase intent interests to generate relevant, cost-efficient brand awareness

Use Google Audience Insights to identify additional, broader audiences
Google Ads and Amazon Advertising have likewise taken cues from Facebook to develop other ways for businesses to permeate their ecosystem. Google also allows the use of existing creative from social feeds to build image ads in minutes. There are also a lot of opportunities to expand other social advertising platforms, such as Pinterest and TikTok. In terms of targeting audiences, it's best to look at which platforms are a better fit for your business.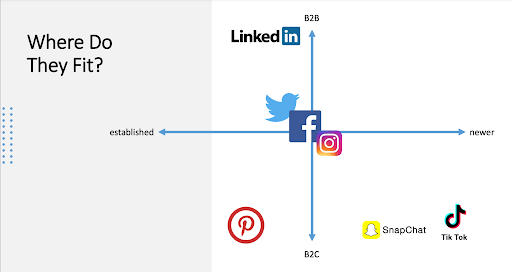 2021 Holiday Insights from Facebook
Facebook shared the top 5 trends emerging for the upcoming holiday season:
Pent-up demand centers around reconnection. Reconnection remains one of the biggest driving factors for demand as consumers continue to emerge from pandemic restrictions. Economists also predict faster annual growth in 2021 than in any of the past 30-40 years, according to Facebook.
Community drives discovery. Mega Sales Day and similar events drive discovery and foster community. Data shows that 40% of Gen Z and Millennials interviewed in a CNN study have bought something while watching a live stream on a social media app.
The holiday shopping season is extended. With the eCommerce boom of 2020, when aren't people shopping, even for distant holidays? Shoppers are taking advantage of more sales and doing a lot of holiday shopping as early as mid-October. Facebook reports that the majority of people also shop well into mid and late December to complete their holiday shopping.
Lines between in-store and online are blurred. The lines between in-store and online remain blurred as people continue to emerge from the pandemic. Alongside the newly-discovered conveniences of online shopping, a lot of customers also recognize the appeal of going back to stores to shop. A vast majority of consumers also rely heavily on online searches to find products and research before going in-store or purchasing online.
Lo-fi content is in high demand. "Lo-fi" content is simply content that is not heavily produced. It's something that feels authentic and almost user-generated. This trend is doing well on both Facebook and Instagram.
Testing for Social Marketing Changes in Time for the Holidays
Here are some simple tweaks you can make to add power to your holiday strategy:
Target Cart Abandoners with First Purchase Ad: It might be more difficult to target abandoners now without their email addresses, but it remains one of the most effective ways to drive conversion (by up to 39%).
Price Reductions: With a properly optimized feed, price reductions can drive conversions, especially among already engaged audiences.
Gift Guides: Creating curated content that people can engage with, such as gift guides, can be powerful and drive RoAS up to 1600%.
Take Catalog Ads to a New Level with Video: Convert already-performing ads into videos to get people to stop more and have a longer impression and higher click-through rate. You can do this with simple animations or a rotation of images.
Ads From User-Generated Content: Find user-generated content such as positive reviews and leverage them (with the user's consent) into social proof campaigns. These campaigns can generate a 2460% RoAS.
Next Steps
Catch the full webinar replay and download the slides for "The Social Ads Game Just Changed: Adapt or Lose Sales," co-presented by EXCLUSIVE and Facebook. Or, if you're ready to dominate social marketing (and even more digital advertising channels), reach out to us for your free eCommerce growth analysis.