If you're looking for a new way to pin down sales, you need to know about Pinterest's latest shopper-targeting updates. Jumping on these three new features could help drive traffic to your website and get your products in front of a lot more users — without straining your marketing budget.
What are the New Pinterest Features?
The most visible feature is a new "Shop" tab that appears on Search and on boards to help browsers find in-stock products from retailers. It highlights products inspired by saved Pins and includes price and brand filters. Pinterest has also integrated its visual search function directly into shoppable Pins that make it super simple to browse related products. The third update comes in the form of home décor style guides, curated around popular themes like mid-century modern or farmhouse, that appear in the top of search queries for phrases like "living room ideas."

How Can You Use These Features?
If your target market includes women or shoppers looking for lifestyle items like apparel or home décor, these new features can benefit you. By showcasing your products on this popular platform and directly linking users to your product pages, you'll reap benefits similar to platforms like Google Shopping without necessarily putting budget into it. You will need to make sure your product feed updates your available stock on a daily basis, and you'll find greater success with lifestyle images that align with Pinterest's highly visual experience, rather than products on a white background.
Why Do These Updates Matter?
Pinterest can drive a lot of new traffic to your website without the need for paid ads or other output. Though Pinterest users are identified as "savers" (read: slow to convert) who Pin images to come back to later, they can be quickly converted with these new features because of the direct link to your product pages.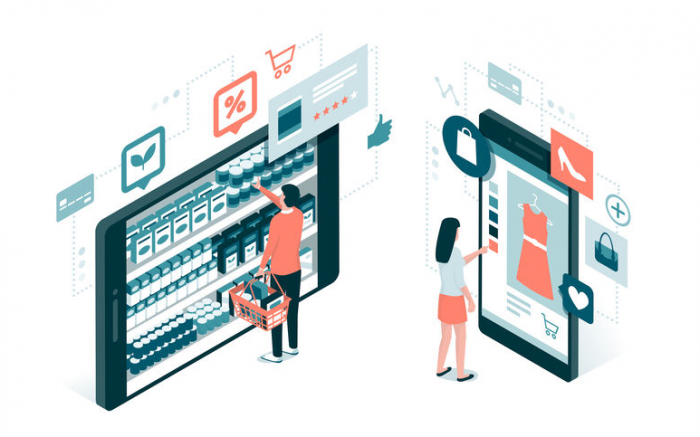 What's the Value of Pinterest to Marketers?
Pinterest is all about inspiration. People Pinning images of their dream home, style aspirations or ideal wedding locales are particularly receptive to branded content because they are looking for products and ideas to help achieve their goals. Add to that the fact that one in every four adults has a Pinterest account — it's more popular than Twitter, LinkedIn, Whatsapp and Snapchat — and you'll see how the added visibility and top-of-funnel clicks can energize your social marketing efforts.
To have the team at Exclusive outline how these latest features on Pinterest can integrate into your marketing strategy, request a free e-commerce analysis with our industry experts.