Pinterest has made some huge changes within their Ads Manager interface, and we are very excited!
Previously, in order to see detailed reporting on ad performance, there were extra steps to take in order to download and analyze data. Now, Pinterest has made it easier to see everything directly in the interface. From clicks to click-through rate, and conversions to return-on-ad-spend, you can select the metrics you want to focus on and remove any that are less relevant to your needs. Not only does this make using the platform more efficient, but it also makes monitoring promoted pins easier, which increases the likelihood that you'll be able to meet monetary campaign goals.
Some Perspective on Pinterest
This update makes it even clearer that Pinterest is a worthy investment as a social channel for your e-commerce business. In fact, some studies show that Pinterest can provide even more bang for the buck — 126 percent, to be exact — than Facebook. With the new interface, you'll be able to closely measure these metrics to make sure it's a profitable channel for your business.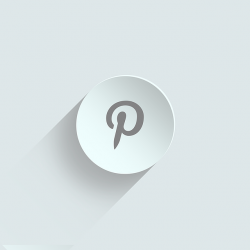 How it Fits into Your Social Strategy
Just like other social tools, Pinterest gives potential clients more exposure to your brand. With high-quality promoted pins that draw users' attention, you're likely to rack up more shares and more brand awareness, which can catapult your click-through rate and conversions. Pinterest's new Ads Manager interface allows you to hyper-target the right users in less time, and make valuable decisions about how to adjust your campaigns.
It's great to see Pinterest taking the steps to optimize the backend of their advertising platform, and we're excited to see how they will continue to do so! Reach out today to find out how EXCLUSIVE can improve your social program's ad presence.
Featured photo credit: 27707

Photo credit: ivke32