The new AdWords experience continues to grow more robust following another update by Google. The latest features promise a more enriched user experience, among other benefits.
What's in Store? New AdWords Changes
The new AdWords features include a previously tested feature, promotion extensions in text ads, and two brand-new tools. All in all, these features and other recent changes to AdWords help fill platform-related gaps for marketers and make for a more user-friendly experience.
Promotion Extensions — After a period of testing, Google is officially rolling out promotion extensions globally. This new feature allows marketers to display specific promotions right in their text ads. According to Google, promotion extensions make your offer stand out so that consumers can quickly and easily spot good deals, effectively generating more clicks (and more sales) for your business.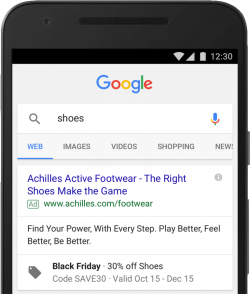 Custom Intent Audiences — This new feature helps marketers better target people who want to purchase specific products by pulling information from your campaigns, website and YouTube channel. In other words, they let you go beyond predefined audience categories in order to market to customers at different stages of the purchase funnel.
Ad Variations — One of the toughest things for marketers is figuring out whether or not an ad's text is as effective as it could be. Ad variations allow you to test text across multiple campaigns or your entire account to see how variations impact performance. AdWords will then compile a list of results once you've met a minimum-qualifying quantity to identify certain patterns.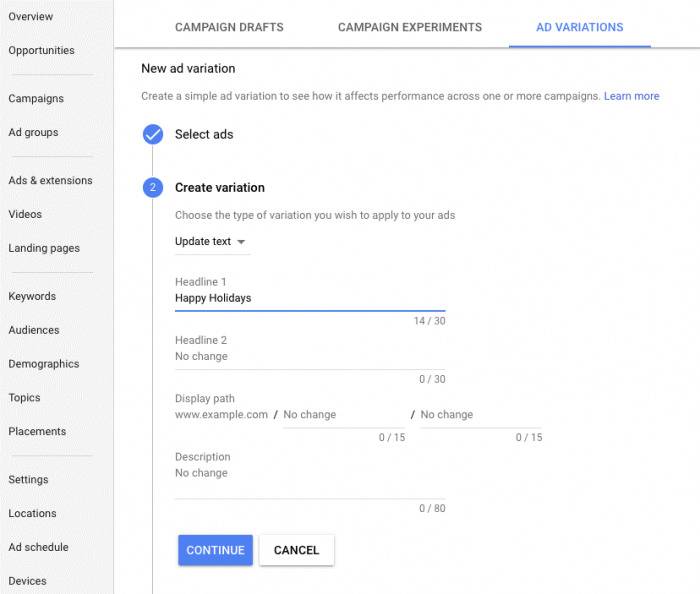 We highly recommend taking a gander at these all-new AdWords features and using them to leverage your campaigns. Take the free EXCLUSIVE audit to find out how we employ cutting-edge AdWords strategies to unleash your campaigns.
Featured photo credit: ElisaRiva