As most sellers may have noticed by now, Amazon is rolling out two-step verification as a requirement across all Seller Central accounts. With the June 30 deadline for this change fast approaching, we compiled a quick four-step guide to help you update your account to avoid interruptions.
Step 1: Log into your account as you normally would. You should be greeted with a prompt to enable two-step verification.

Step 2: From here, you will be given the choice to enroll with either a phone number or the Google Authenticator App. You will be required to add a backup phone number in addition to the authentication method you chose. We recommend the Google Authenticator App. After installing it and scanning the QR code that's produced, you will be given a six-digit numerical code. This code expires every 30 seconds.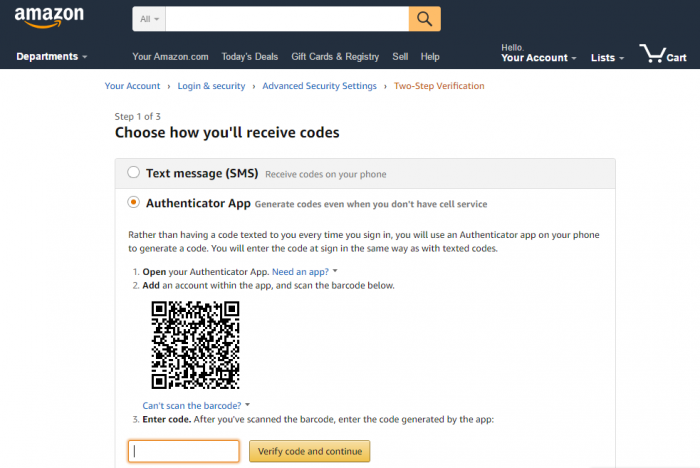 Step 3: After validating your account within the Authenticator App, you will be prompted to add a backup phone number, which will also need to be confirmed by a code. You can set this code to be sent via text or phone call. Once confirmed, this number will be used if you are ever locked out of your account and do not have access to your primary verification method. Once you enter your newly generated six-digit code, you can advance.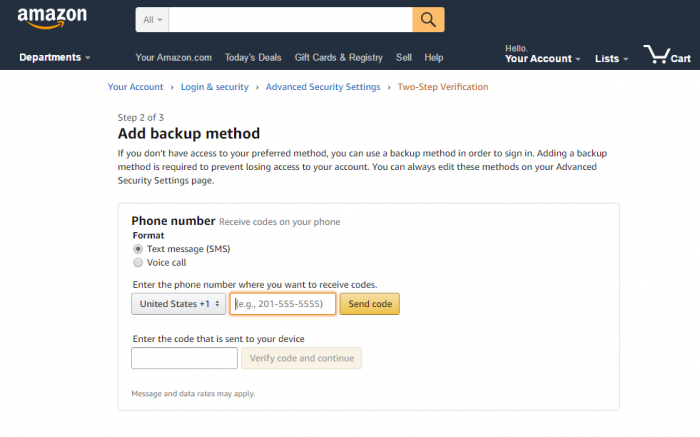 Step 4: You are almost done. From here, you simply need to scroll to the bottom of the page and hit the yellow "Turn on Two-Step Verification" button. We recommend also checking the box to not require two-step verification on your preferred devices. Once you take care of this, you are finished with two-step verification setup.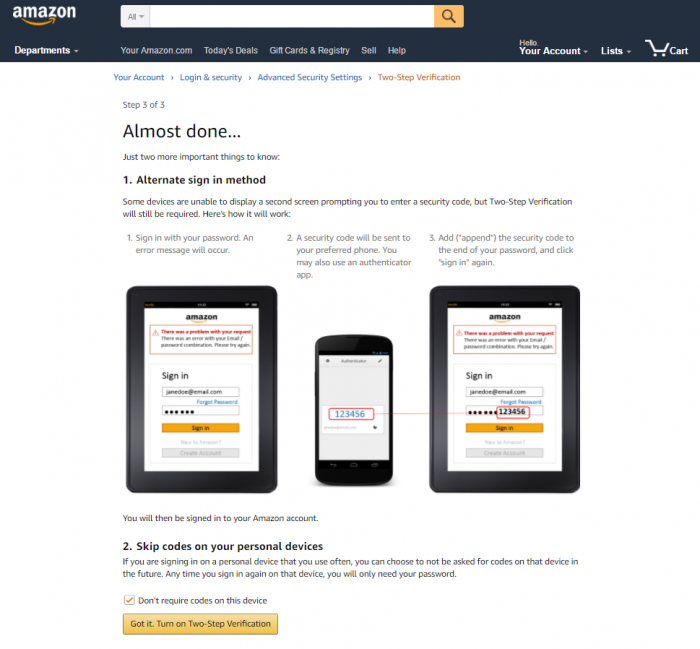 Featured photo credit: geralt