Amazon sees millions of unique visitors every month. And these customers are more than willing to transfer their confidence in Amazon to your online store. But to do that, they have to see your products and complete an order. Here's a top-10 list for tips on how to sell on Amazon so you can see those results.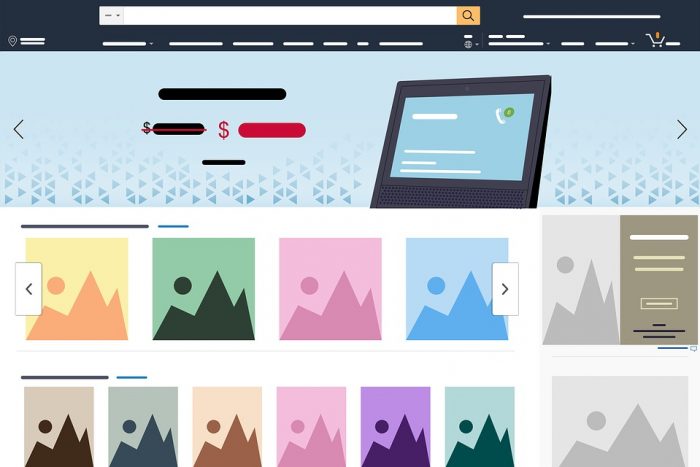 Keyword Targeting
You already know your clients and what they see in your products, so now you only need to pair that up with understanding how to turn those interests into searchable keywords you can target. A good place to start is our keyword SEO guide, though Amazon has its own seller policies you'll need to keep in mind. View Amazon seller tutorials to learn the ropes of those too.
Stay Up-to-Date
Make sure you know what Amazon is changing because it can affect your strategy — positively or negatively. With the release of a new Amazon loyalty campaign, for example, sellers had more marketing power than they did before. Anyone who didn't know about it was completely missing out on a big opportunity that their competitors were on top of.
Promotions & Deals
Clippable coupons can tip the scales for closing a sale instead of being overlooked for another Amazon listing, and that's just one example of the tools in your belt for how to sell on Amazon. Planning ahead for Prime Day (which is creeping towards becoming Prime Week) should be the focus of your sales strategy, so test different Amazon promotions and deals you can offer in preparation for that massive sales event.
Smart Advertising
The title, bullets and back-end content for your product is spot on, and it's even in the right category. Maximize on this by advertising wisely. Finding your mix of Sponsored Products and Brands, display ads, Amazon DSP and more will take strategy and time, but it's well worth it for increased conversions.
Bidding
While we're talking about Sponsored Products, make sure you're taking advantage of the updated Amazon bidding controls that let you control how you target ads, how you bid and where the ads appear. You also get new in-depth reports to show how the changes to your strategy are affecting your goals, letting you respond better to these metrics.
Eating with Their Eyes
It's an over-used phrase because it's true: a picture is worth a thousand words. Use as many of the relevant, high-quality images you have for your product to set your listing apart: lifestyle pictures, scale references and so on. Toss a few words in too for an infographic that covers the best features of your product to offer more value to your possible buyer.

Buy Box
This is found in the white side menu to the right of an Amazon product detail page that lets customers add products to their cart when they're ready to buy. If more than one seller offers this product, they can compete for that sale. Not every seller can win the Buy Box, so check the Amazon sellers FAQ for details on this before you set your sights on it.
Enhanced Brand Content
Provided you've got a live trademark, you can be in the Amazon Brand Registry program that has tools such as Enhanced Brand Content. What does this mean for you? More room to pitch your product to a prospective buyer with a proven increase in conversion rates.
Reviews
Everyone knows that reviews are a huge selling point for people, who just want to know how others enjoyed a product (or didn't) before they buy. Make sure you follow the Amazon standards for reviews and build them using approved practices, and you'll see the benefits.
Team Up
This is a lot to juggle, no matter how experienced and robust your team is in your field. Partner your internal staff with a trusted e-commerce agency to develop your Amazon strategy. Exclusive Concepts helped a leading retailer grow Amazon sales 113% using price intelligence as just one example of how we get results. Get your free e-commerce analysis to see what we can do for your Amazon store and your business' website sales too.