Everyone wants to get the perfect gift for the people on their list at the right price, whether they're celebrating Christmas, Hanukkah, Kwanzaa or another holiday. 2020 holiday marketing readiness makes a world of difference with meeting your revenue goals.
Holiday Marketing 2020 To-Do List
Starting on your 2020 holiday marketing list sooner rather than later helps you catch the researching shoppers and pre-planners. This winter, your marketing agenda should include:
Updating or creating seasonal holiday category pages
Making holiday content and scheduling it in advance
Planning your marketing mix
 We'll cover each one in more depth below as well as other tips for successful revenue growth with your holiday marketing campaigns.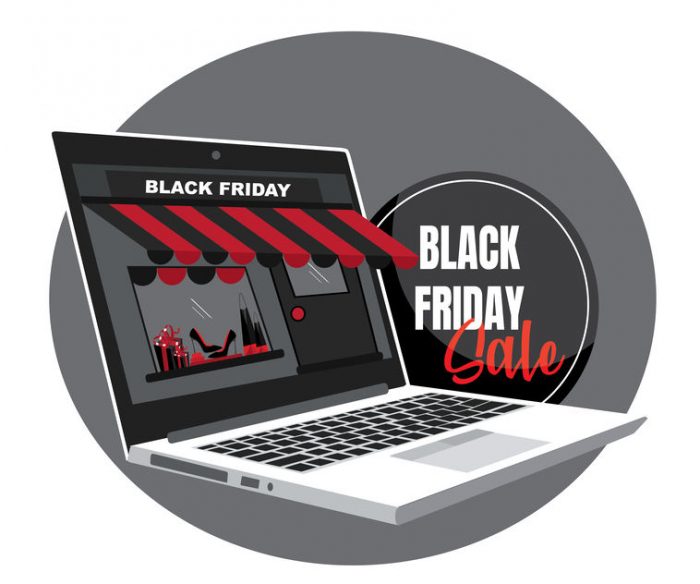 Holiday eCommerce Pages
Your ad campaigns are only as good as the pages customers land on. A stellar ad won't work half as well if it just goes to your main homepage or a catch-all collection. Have your seasonal category pages live and optimized as early as possible in autumn, which benefits your organic SEO performance, too.
A shared Black Friday and Cyber Monday page is a must, but you can also create specific gift categories by price or giftee based on your brand and industry. If you sell affordable goods, gift categories ranging from lowest prices to the highest is an excellent idea. If your brand is centered on certain pastimes (like an electronics store appeals to tech-lovers) or genders (like big and tall or plus size stores), you'll want to make categories for those as well.
The focus of your category pages will determine the keywords you target for SERP performance. You wouldn't put "affordable gifts" on your high-end gift category page, and you wouldn't dream of not targeting "gifts for her" on your women's gifts page. Choose keywords that apply to your category, brand and industry to ensure that page caters to the people reading them and search engine algorithms.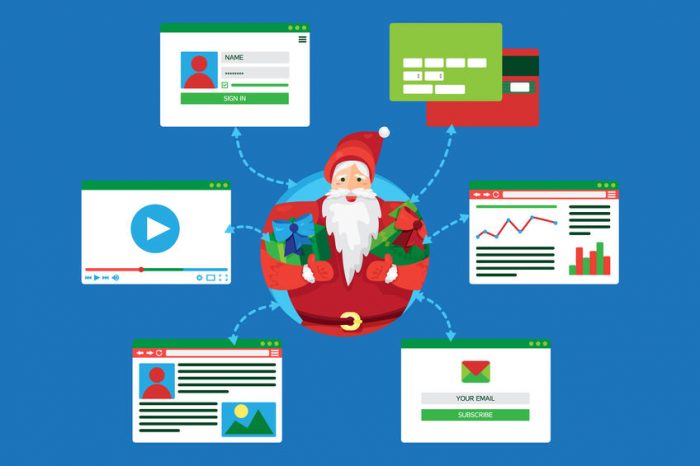 Seasonal Holiday Content
To get started, any category page type you decided against earlier can become a blog post instead. If you're a luxury goods company, for example, you might consider posting a blog with gifts at $200 or less. That price point fits better with your brand while appealing to the search intent of more affordable gifts. There may not be enough products in that bracket for a category page, but even three products are enough for a blog.
If you sell wrapping paper, releasing a video or step-by-step guide on how to wrap gifts neatly in less time is one example of content that is seasonal and brand-appropriate.
Marketing Channels You Should Advertise On
With eCommerce especially, the available marketing channels all offer different benefits (and many are synergistic, like paid and organic SEO). Using an effective combination with an efficient use of ad spend will take work, but there are ways to start on the right foot.
First, review what you did last year to determine what worked and what didn't. While the COVID-19 outbreak has changed the terrain of online sales, your audiences, offers and ad creative shouldn't be overlooked. This gives you a strong starting point with a sense of direction for this year's campaign.
For any new strategies you'd like to try, set aside a small portion of your budget to test your theory and adjust the ad spend if it performs well. With campaigns geared toward gift-giving, remember that these are likely cold audiences — which typically have lower conversion rates — and you shouldn't direct your entire budget towards them. The goal with these campaigns is broad reach and gathering remarketing pools while keeping your eye on having the highest return on ad spend (ROAS).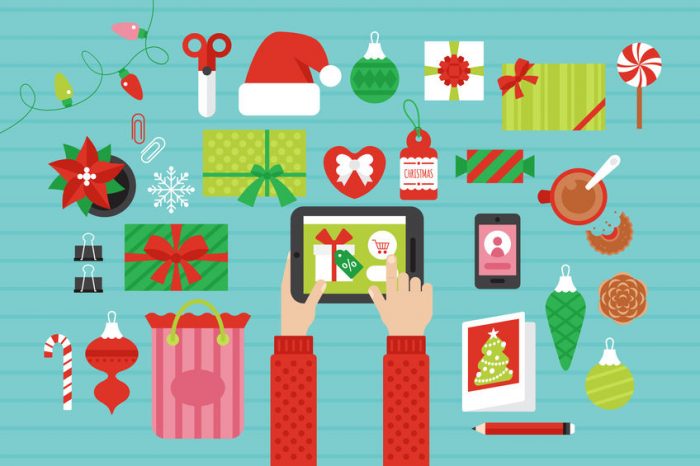 Marketing on social media successfully means remembering that the shoppers there are trying to connect socially. Be as casual as your brand allows. Target your ads to the friends of people who have liked your page to balance efficiency with effectiveness as you expand your audience. People trust reviews and likes, especially from someone they already know! Capitalize on that for your gift-giving campaigns. Retargeting will be your number one tool for making a sale when someone came to your website, saw a few items and left without buying. Using retargeting on social media, you can show them those same items in their social media feeds — ideally with an offer to convert that sale.
You'll want to start your 2020 holiday marketing early and schedule in advance with email marketing too, but the most pressing thing is to segment your lists. This can be as straightforward as organizing pet store shoppers by what kind of pet they have (so you don't promote fish tanks to dog owners) or as robust as noting which clients are routinely buying specific products and reminding them to restock or showing them the newest items in that category. Holiday-themed creative and your top gift products will speak to everyone on your lists, but even that benefits from segmentation. Bestselling gifts for kids will work better with parents, for example.
The benefits of Amazon are many, but for the holidays in particular, selling on Amazon lets you take advantage of their shipping reputation to capture last-minute shoppers. With any campaign, you'll want to use both automatic and manual targeting to increase your reach and revenue. Choose the keywords with the highest performance from automatic campaigns and add them to your manual campaign before the holiday season really starts up. Remember to keep your bid competitive to win the placement! Since your goal is to drive sales, remember to measure your success with advertising cost of sales (ACoS), the Amazon equivalent of ROAS.
Overall 2020 Holiday Marketing and Sales Success Tips
Holistic campaigns mean you need an effective way to connect the dots between your separate ad strategies on each channel. The best way to arrange this is to entrust your holiday marketing to reputable and well-known eCommerce agency. In 2020, EXCLUSIVE ranked among The Inc. 5000's top fastest-growing private companies in the U.S. for the tenth time and is among the agencies that have shown growth during the pandemic. Request your free eCommerce analysis today to see how EXCLUSIVE can help grow your business with holistic marketing strategies.