Google Shopping feed errors got you down? Fear not! Sign into your Google Merchant Center account, select "Diagnostics" from the left navigation panel, and follow these steps to address three popular feed errors. Get your Shopping feed back up to standards in no time by identifying the following issues.
Error 1: Truncated Product Titles — Don't Leave Your Buyers Hanging with Ellipses!
Product titles are the key to Shopping performance. You have the ability to appeal to your buyer in 150 detail-packed characters. But beware — Google only displays 70 characters on the shopping results page and cuts off any characters thereafter (think lack of space on mobile devices). On the search results page you are limited to even fewer characters (30).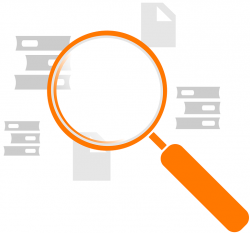 You should shorten titles to include key terms with the greatest relevancy, but beware of removing any key terms that could potentially hurt search performance. Position your terms left to right by level of importance to appeal to Google's view on relevance. Remember: short but detailed titles are prioritized, so use your best judgment when balancing length and quality.
My recommendations for title must-haves:
Brand
Category
Color
Size
Gender specifics
Slimming your titles down? Follow these best practices:
Cut out repeated keywords
Remove non-standard colors like "sunshine"
Remove SKU unless it is commonly searched for
Insider tip: Create a rule in the feed to truncate titles over 70 characters
Error 2: Insufficient Product Identifiers
Unique Product Identifiers help match product listing ads to search queries and compare to competitors on Google Shopping. If a GTIN exists for a product then Google requires that it be entered in the feed 100% of the time. Otherwise, at least two out of the three of the following product identifiers need to be entered for each SKU:
Your manufacturer should be a good resource for locating the GTIN or MPN for products without those attributes.  However, if you have trouble accessing the GTIN or MPN, you can map the MPN by using the SKU or product ID. You can also quickly fix a missing brand name by implementing the name of your eCommerce store. Insiders tip: Set up a rule in the feed to automatically fill these fields in case of an absent identifier!
If you sell custom-made products, Google permits you to bypass the required identifiers. Instead, create a new field in the field named "identifier exists" and populate the value for custom-made products as FALSE.
Error 3: Missing Descriptions
Quality descriptions are essential in improving the visibility of Product Listing ads. While missing descriptions are marked as warnings in the merchant center, Google indicates that they:
"[Could] negatively impact the performance of your product listings. They will likely lead to item or account suspensions in the future."
An informative description is crucial to creating relevancy and matching Shopping Ads to search queries. Pack your description with at least 500 characters of essential product information. Focus on using phrases that shoppers are likely to search for. Use your search term reports and PPC campaigns for guidance, and incorporate keywords into product descriptions. Insider tip: Prioritize key product information left to right for visibility within the ad.
We're here to help
If you have questions or concerns regarding how to resolve issues in your shopping feed, you should first contact your feed provider. However, Exclusive Concepts can also provide guidance and help you form a plan of attack to avoid suspension.