It's not uncommon for ecommerce companies to avoid email marketing simply because of a lack of understanding. If you're unsure about the benefits of email marketing for your business, think about how many people use the medium. The number of email users in the U.S. was projected to grow to 244.5 million by the end of 2017, and that number is now forecasted to grow to 254.7 million by 2020. That's a lot of potential customers.
The numbers don't lie; email marketing is proven to boost customer engagement and ROI. In fact, a June 2016 survey of U.S. marketers conducted by the Direct Marketing Association (DMA) and Demand Metric found that email marketing had a median ROI of 122 percent, and according to HubSpot, email notifications about abandoned carts have a 40.5 percent open rate. So where do you start? We've provided five easy steps to begin building your email marketing platform, and help you tap into the vast opportunities it presents for your business.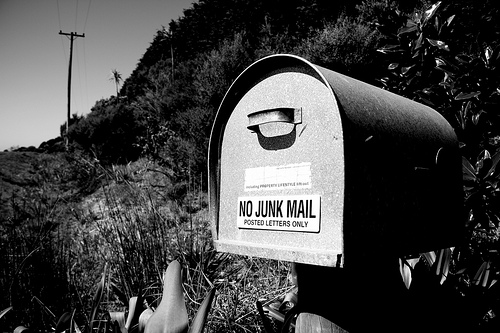 Step 1: Create Your Draft Email List
Start by accumulating all of the email addresses you've ever collected. Make sure those email addresses are associated with your company (i.e. purchases, on-site email signup, etc.). Purchasing other companies email lists can lead to spam complaints, thus putting at risk the deliverability of your email campaigns. Aggregate all of these email addresses into a CSV. This CSV will be known as the "Non-Subscribed".
Tip: If you have the time, create a sub-list of individuals who have actually subscribed to your email list (via a website signup form). But be aware! If the signup occurred far enough in the past, the subscriber may have forgotten about their subscription, thus resulting in potential spam complaints.
Step 2: Choose an Email Service Provider (ESP)
The good news is that there are a lot of great ESP options out there. That being said, make sure you do your research. Each ESP offer's different advantages. Outline what your email marketing objectives are and search for the ESP that best fits those goals. Our email marketing team at EXCLUSIVE would be happy to hop on the phone with you and select the ideal ESP based on your email marketing goals.

Step 3: Create your Header and Footer
These two snippets of design are critical, as they'll be used in every single email campaign you send out. Creating one header and one footer for all email campaigns creates consistency among your email sends, and subscribers like consistency. So, it's best to hammer out the header and footer first thing, so you have it moving forward.
Step 4: Send a Subscription Email
Take the email list you created in Step 1 and send those potential subscribers what we call a "Subscription" email. A "Subscription" email contains clear messaging indicating that the potential subscriber is not actually subscribed to any email list and will not, unless subscribing on their own terms, receive any further email marketing material from your company. The "Subscription" email also includes a brief description of the company and call-to-action button to subscribe. This button should lead the potential subscriber to an email sign-up page.
Step 5: Create your "Subscribed" List
After a couple weeks, allowing the "Subscription" email recipients enough time to engage with the email campaign, create your final email list with the individuals who filled out the sign-up form via the "Subscription" email. You now have an email list! At this point, you're in a great position to start sending your subscribers content, products and promotions of your choosing. Market away!
As always, if you want us to review your email marketing program, sign up for a free analysis.
Photo credit: (Creative Commons) thegajman
Photo credit: geralt