Google AdWords recently notified users about impending changes to Enhanced CPC bidding (ECPC), which will be rolling out gradually throughout June. The update will add flexibility to bid adjustments in order to generate more conversions.
Analyzing the Significance of the Update
The current ECPC model only allows Google to bid 30% over a max CPC when a specific click is likely to convert. And the goal of this change is to increase visibility when clicks are deemed more likely to convert by AdWords, which in turn could increase conversion rate.
With this June update, Google will remove a significant, self-imposed barrier when bidding on a click that they feel is more likely to convert.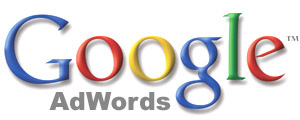 According to Google, the system will try to keep average CPCs below the max CPC "over time." Accordingly, campaign types are likely to have significant influence over performance outcomes and should be closely monitored. Scenarios to consider include:
Search & Display: The ECPC setting will aim to increase conversions at the same cost per conversion, meaning there could be changes in spend.
Shopping: ECPC will aim to increase conversions at the same overall spend, meaning advertisers could see CPA changes.
How this Update Might Impact Your AdWords Campaigns
This update will account for location and audience bidding, but not device-based bidding. By having a device-specific bid adjustment in this new setup, you will never know what is being compounded into the original bid.
With ECPC's previous limits you knew that the bid could only increase by 30%. If you had a +10% modifier on mobile, the max CPC you could see for a $2.00 bid was $2.86. But under the new ECPC model, the algorithm can exceed that max bid amount if it believes it'll result in a higher conversion rate, so you could be paying $3.30. This difference in spending, which you cannot adjust, can increase significantly as clicks increase.
EXCLUSIVE Recommends the Following
As a best practice, we always disable this feature from accounts that we manage. With a specialist in the account on a regular basis, we are able to better understand spending trends and make manual adjustments to bids.
If you do use ECPC, it is important to keep an eye on your account during this time in case the changes do not result in a positive impact. If you are interested in having EXCLUSIVE analyze the health of your AdWords campaigns, simply let us know by filling out this form.

Photo credit: Kinologik 
Photo credit: ZERGE_VIOLATOR