Read this case study about the combined power of Trustpilot verified reviews, relevant on-site consumer-advocacy content, and a product pivot to meet pandemic needs. The results? An 85% lift in YoY conversion rate, plus massive growth in sessions, and of course, revenue.
About the Client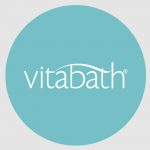 Developed in Europe by skincare specialists in 1957, a group of experts created an innovative product that cleansed the skin and provided important conditioning benefits. This was the birth of Original Spring Green™ Moisturizing Bath & Shower Gelée and the beginning of Vitabath®. Sixty years later, Vitabath continues to be recognized as a premium bath and body brand that delivers unmatched quality.
Industry: Skincare
HQs: Toronto, ON and Phoenix, AZ
Marketing Mix: eCommerce (Brand/Reseller Sites), Retail Resellers
Client Challenges
Slow new customer acquisition
Saturated market (brand getting lost in a sea of competitor products)
Demand changes due to COVID
Case Study ResultsSuccess Story: Brand Meets Pandemic Demand by Profitably Launching New Vitabath Hand Sanitizer Products
Vitabath had been an EXCLUSIVE client for years when the 2020 pandemic hit. With the EXCLUSIVE team managing the brand's SEO, PPC, PLA, and social marketing, Vitabath enjoyed online and in-store success. The plan was to continue to acquire new customers, increase RoAS, and cultivate brand differentiation.
Vitabath relied on Trustpilot to collect reviews and share the brand's reputation. EXCLUSIVE and Trustpilot worked together to optimize our shared client's review collection process for the highest conversion rates possible. The overwhelmingly positive Trustpilot-verified reviews helped shoppers choose products and encouraged larger purchases. Reviews drove sales (and peace of mind), which in turn, boosted organic rank. Vitabath was thriving due to its loyal (and vocal) customer base.
In spring 2020, it was clear that COVID was a crisis and that it required people to change their behaviors, particularly purchasing patterns and hygiene habits. In these early days, little was known about the virus's transmission, but experts recommended hand-washing and using hand sanitizer. Supplies of the latter quickly sold out and counterfeits flooded the market.
Vitabath understood the changing market and chose to focus on necessity rather than luxury. That meant switching emphasis from the bath-time experience to soaps and hand sanitizers that were effective, gentle, and in keeping with Vitabath's pledge to not test on animals.
Using Verified Reviews to Deliver Peace of Mind in Challenging Times
Like most businesses, Vitabath was impacted by COVID. In this case, the brand was in the unique position to provide the most in-demand product: hand sanitizer. Demand was so high that many name-brand sanitizers were out of stock and replaced by counterfeits that were not always effective. The trusted Vitabath brand had an incredible opportunity to give customers protection and peace of mind and to do so profitably.
Vitabath worked tirelessly to develop soaps and hand sanitizers in keeping with the brand's reputation for making great-smelling, moisturizing, cruelty-free products. These items had to appeal to brand loyalists as well as new customers. Time was of the essence so EXCLUSIVE developed cross-channel marketing strategies to let consumers know that there was now high-quality Vitabath hand sanitizer. Focusing on new customer acquisition drove a surge in site traffic and conversion.
Flexibility, Versatility, and Trust
Vitabath's plan included social marketing and Google Ads. We used Custom Audiences and bid aggressively to win visibility on Google's SERP. Given the trusted relationship between EXCLUSIVE and Vitabath, the teams were in frequent communication and able to quickly scale budgets according to demand. We found new opportunities and quickly re-allotted ad spend where it was most profitable.
To complement these paid efforts, EXCLUSIVE boosted Vitabath's organic search rank by creating COVID-relevant content for the brand's blog. The posts drove traffic and Vitabath's blog became a trusted source of information, in large part due to its Trustpilot reviews and ratings. Many readers purchased items directly from Vitabath. Those who did not were retargeted via social marketing and Google Ads.
EXCLUSIVE, Trustpilot, and Vitabath continued to collect reviews and ensure that they are strategically placed on the brand's site, the Trustpilot landing page, and in organic (SEO) and paid search results. As a result, the Vitabath site saw an 85% lift in conversion rate YoY.
EXCLUSIVE's partnership with Trustpilot gave us the tools to easily optimize the brand's reviews placements and collection cadence. Together, EXCLUSIVE and Trustpilot continue to save our shared client valuable time and marketing cost by modifying the Vitabath website, adding relevant content, and targeting the right audiences.
Want Results Like Those Delivered in This Case Study?
Organic search, social marketing, and adding reviews and user-generated content are just a few of the many components of the EXCLUSIVE eCommerce holistic strategy. We've been delivering success to merchants for 24 years and we're always adding to our playbook. We work with top-tier trusted partners so we can bring the maximum value to our clients. Contact us for your free eCommerce analysis. We'll help you understand the results and make changes that lead to massive improvements and revenue increases.