Growing your email list usually takes years of painstaking work. But it doesn't guarantee that your revenue will increase or your business will grow. Is there a way to hedge your bets? By taking advantage of web analytics, there is.
Improve Email Marketing Results with Advanced Email Segmentation
If you have dabbled in email marketing, you probably know about list segmentation. If you haven't, segmentation involves the division of email subscribers based upon various pre-determined parameters. Our previous blog post about email segmentation will give you more details on that process.
Segmentation allows you to target specific groups that have shown interest in your company. However, segmentation alone does not give you the information necessary to see where on your website customers are making their buying decisions. Without additional data from web analytics platforms, you can't accurately predict purchase behavior (which means you can't put marketing efforts towards it).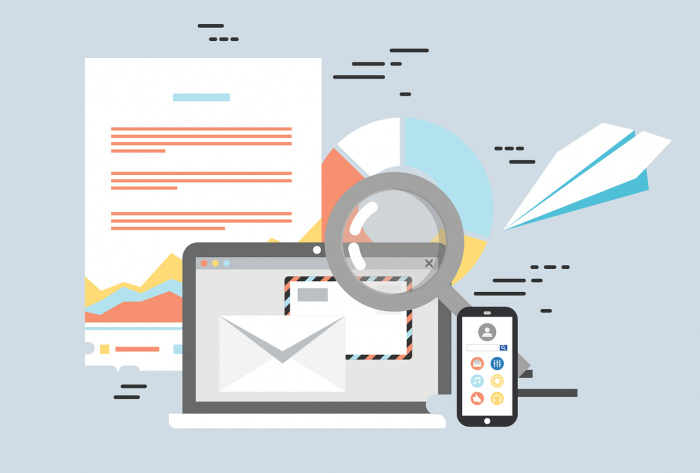 The Solution: Data Analytics
Instead of relying just on past performance to influence present strategic decisions, what if you defined the types of customers that should be targeted to help reach your long-term sales goals? By using conversion-based resources, you can build strategic and highly effective email campaigns to see that through.
Email marketing is an effective channel to drive qualified traffic to your website. When segmentation is layered into your email marketing strategy, results improve dramatically. This technique has the potential to lower bounce rate and improve conversion rate. Who wouldn't like that? Beyond that, you're building a healthy, sustainable subscriber list and increasing customer lifetime value.

Six Steps to Analytics-Driven Segmentation
Let's use an e-commerce website that sells skateboards as an example.
Step 1: Identify one of our target markets that has an opportunity to grow. For instance, males located in California between the ages of 14 to 30.
Step 2: Create a segment in our email platform to identify this audience.
Step 3: Use web analytics to discover what content is frequented by this group.
Step 4: Feature relevant content in a segmented email campaign to this target audience.
Step 5: Add email contact forms on areas of the website frequented by this audience to increase our subscriber base.
Step 6: Repeat this process for as many audiences and goals as necessary.
By combining direct messaging (which comes much easier to email channels) with specifically targeted website content, you can make your subscriber list work harder for your company. Through widening our view to be more holistic and using information across channels, there is room to build out more comprehensive marketing strategies that help grow your business. Start with contacting us for a  free e-commerce analysis to outline the fastest way to grow your business online from email to conversions.