In this article, we'll be giving you a quick recap of our "Amazon Holiday 2021: Primetime Playbook for Growth & Defense" webinar co-presented with eComEngine.
We'll discuss how you can prepare for Q4 by reviewing considerations leading up to the holiday season. We'll also equip you with some Q4 readiness tips that will come in handy when the holidays roll around. Lastly, we'll go through a Master Amazon Checklist that will help you cover all bases. 
Read on as we recap the highlights from the webinar.
Leading Up To Q4
Overall, EXCLUSIVE clients saw a 0.5% margin loss between Amazon Prime Day Q2 2019 and Q2 2021 (Needless to say that 2020 was an outlier with Prime Day taking place in Q4). However, EXCLUSIVE clients enjoyed a massive revenue change in that same timeframe comparison, with most of them having experienced a roughly 20% increase in revenue.
EXCLUSIVE clients' ACoS, however, did not change much despite the uptick in revenue. In fact, our clients' ACoS moved only from 14.5% to 15% — just a 0.5% ACoS bump for a revenue boost of 20%! There was also a slight drop in customer interest in Prime Day this year, mainly due to the confusion brought about by last year's Prime Day shift to Q4.
This year, EXCLUSIVE is expecting to see typical (non-2020) numbers during Black Friday and Cyber Monday (with no pullback from this summer's Prime Day). Here are the key dates bookending the long Cyber5 shopping bonanza: 
Thanksgiving: Thursday, November 25

Black Friday: November 26, 2021

Cyber Monday: November 29, 2021
Amazon Holiday Readiness Tips
eComEngine reports that when order volume increases, reviews increase as well.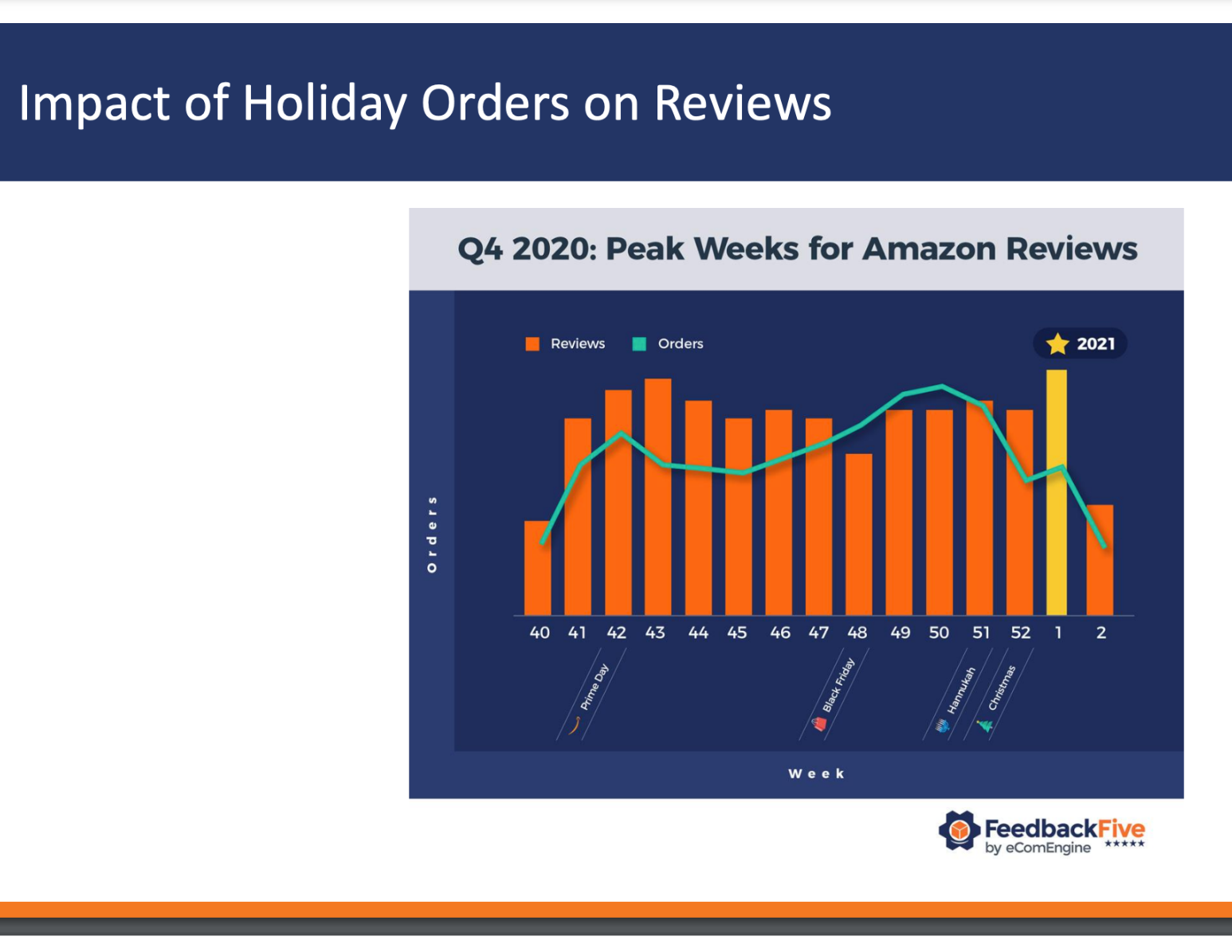 However, since the holidays are a time for gift-giving, it must be kept in mind that a lot of people may not be ready to write product reviews upon receiving their orders. This is because a lot of them will have to wait until they've given the purchases as gifts. Gifts are typically given out until the last week of December, so most product reviews for holiday purchases come in around January.
Product Review Strategies for Amazon Holiday Success
eComEngine has some helpful tips regarding product reviews for Q4:
Use review analytics to improve your listings before Q4.

Request reviews on Q4 sales to boost sales in Q1.

Timing of review requests is key (Has the gift been given yet?) 

Stay compliant with Amazon's communication policies.

Have an automated review request strategy in place.

Pay attention to incoming reviews.

Get alerts for negative reviews.

Respond respectfully to negative reviews.
Responding to Negative Reviews
Brand Registered Amazon Sellers can now contact customers who left negative reviews (1-3 stars), providing that:
The order was placed in the last six months.

The product was sold directly to the customer.
To do this, simply go to Seller Central > Brands Menu > Customer Reviews > Contact Customer. You will then have two options:
Send a templated message to offer the customer a refund or replacement.

Send a templated message from Amazon to help clarify product issues that the customer may have had.
While you can't customize these messages, the options above give you a chance to clarify any issues with the customer and possibly reverse the negative review. As well, as the messages are pre-built by Amazon and you cannot change them, you run no risk of violating compliance rules here.
Inventory Strategies & Best Practices
Here are eComEngine's tips for managing inventory in preparation for Q4, especially for Amazon FBA sellers:
Restock Limits by Storage type.

Send in smaller shipments but do so more frequently.

Diversify order fulfillment.

Don't run out of stock — RestockPro can help!

Monitor competitor's inventory issues.

Fix stranded inventory.

Automate returns.

Get reimbursed for stranded or lost shipments.
Track Inventory KPIs
Businesses should also extra-closely monitor KPIs during Q3 and Q4. RestockPro, for example, has the following reports:
SKU Profitability

Inventory Turn

Refund Rate

IPI (Inventory Performance Index) Score
Tracking KPIs through these reports can be of great help in tracking which SKUs are making money (and which ones aren't). These KPIs can also help you make informed decisions regarding your advertising budget. For example, seeing items that have a high refund rate on your Refund Rate Report may suggest pulling back on ads for that product. A high refund rate could also indicate a product defect to investigate.
Keep Your Inventory Performance Index (IPI) Healthy
A good IPI score helps you earn unlimited FBA storage as well as reduce overage fees. Your IPI is something that you should keep healthy all year. Here is a terrific Amazon IPI Checklist from eComEngine to get you started.
Engage With Your Amazon Customers
Amazon has introduced new features and ways to engage with customers. Among the most effective ones that eComEngine has gathered feedback on are:
Amazon Posts

: Posts let you use social features on Amazon to build engagement with your brand and start a customer following right on Amazon.

Amazon Live

: Live uses live streaming to connect with customers in real-time

Manage Your Customer Engagement Tool

: This allows you to send messages to customers about product launches, catalogs, and other information

Amazon Transparency Customer Engagement Feature

: This enables brands to boost their customer experiences, reward customer loyalty, increase sales, build their communities, and capture more feedback.

Off-Amazon Advertising

: Amazon loves when you send it traffic. This allows you to advertise and engage with shoppers outside of Amazon and get a Brand Referral Bonus.
Master Amazon Checklist
EXCLUSIVE digs deep into the fundamentals of what keeps our clients' performance strong well into Q4. On top of maximizing Amazon's new features, knowing your fundamentals can also be very useful. 
In fact, it can be exactly what sets you apart from competitors who may not be as well-versed in the basics of Amazon. Here are some of those fundamentals you absolutely must have in place and optimized:
Building Your Brand
Brand awareness is something that businesses should focus on, especially heading into Q4. It's essential to take advantage of all the brand awareness features that Amazon has to offer, such as:
Sponsored Brands Ads (can be customized)

Sponsored Brands Storefront

Sponsored Display Ads

Sponsored Brands Video

Search Impression Share

Benchmarks
Sales Velocity
Sales Velocity essentially refers to your speed-of-rise in ranking based on searches and sales.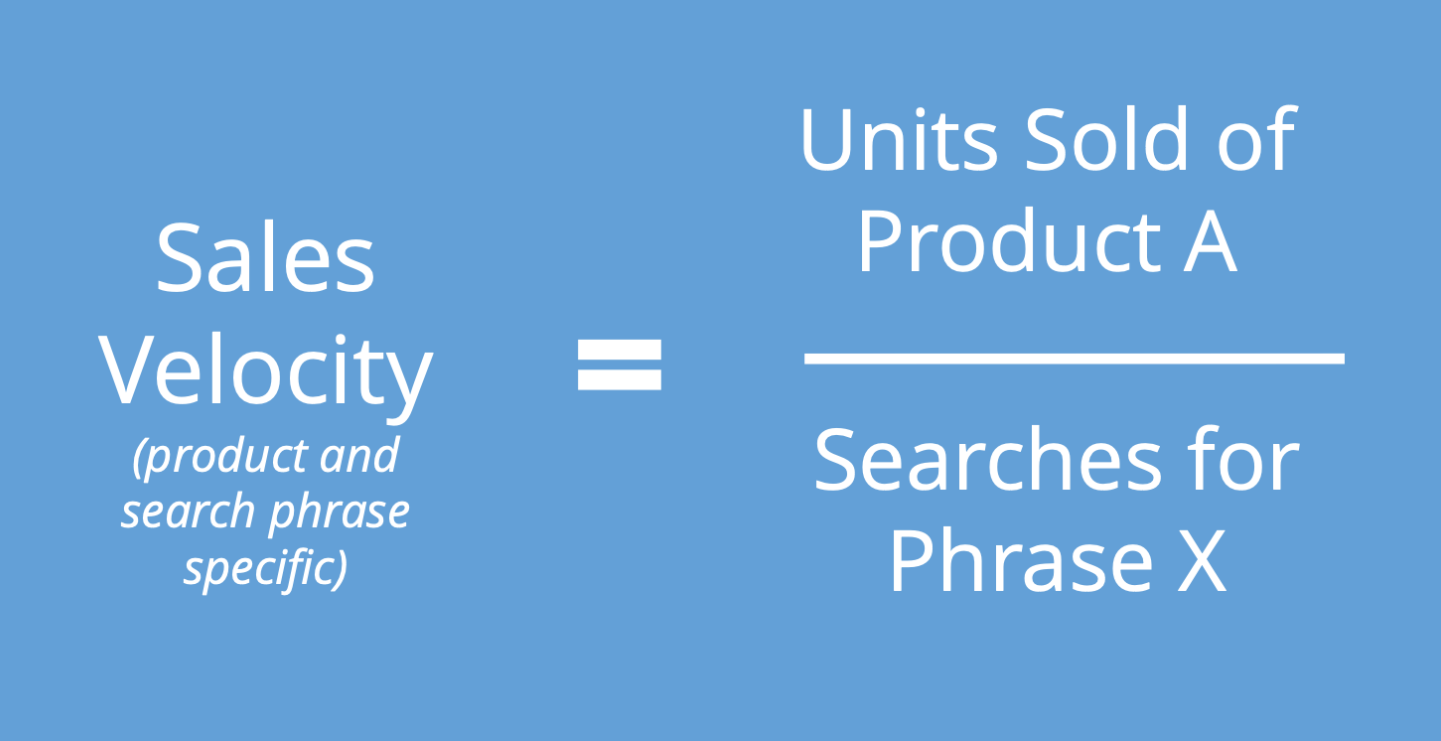 Going back to the example of Amazon's Flywheel takes us back to one of the core principles behind Amazon's business: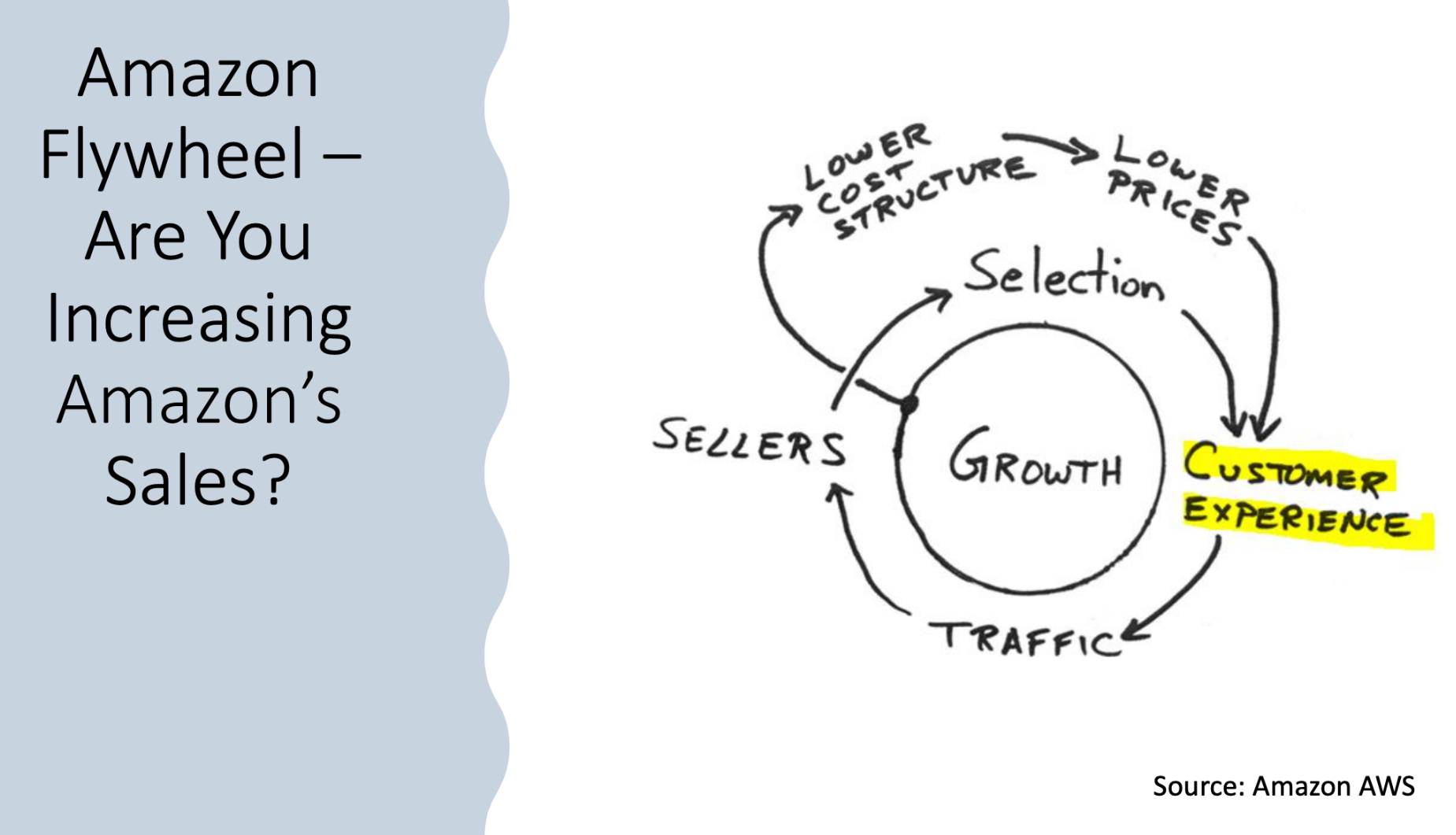 Essentially, Amazon rewards sellers who bring in sales. This is why a lot of Amazon's algorithm is focused on highlighting best sellers. Simply put, if you help Amazon sell a lot, they're going to reward you with exposure (such as the Best Sellers page) so that both you and Amazon can benefit from getting more sales. So what can you do to signal that you're all in on Amazon's virtuous cycle?
SEO and Organic Listing Optimization
First, you'll need to rank for the right keywords. And you can do this through search engine optimization (SEO). This entails using the right keywords in your title tags, bullets, or descriptions. Amazon loves complete, detailed product listings that help consumers make choices they won't return. Here's an example of a good title tag: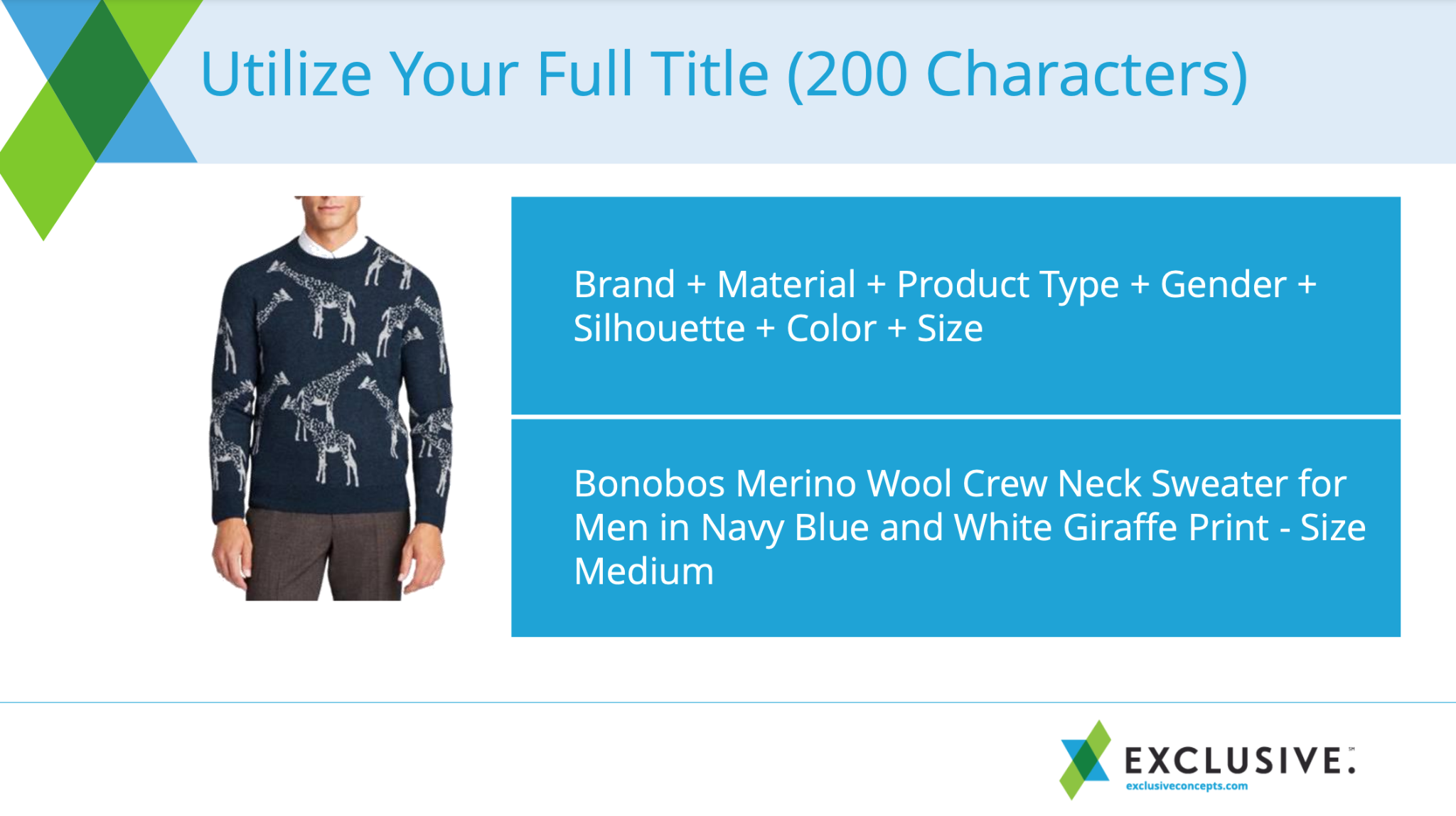 Quick UX Improvement with Value Images
Rather than build out complete A+ Content (Enhanced Brand Content), we're inserting value propositions within featured images for the top page. What we consider value proposition images are either lifestyle images or product images with superimposed text. The text helps point out the value of the product and helps visually present the product. Take a look at the examples below: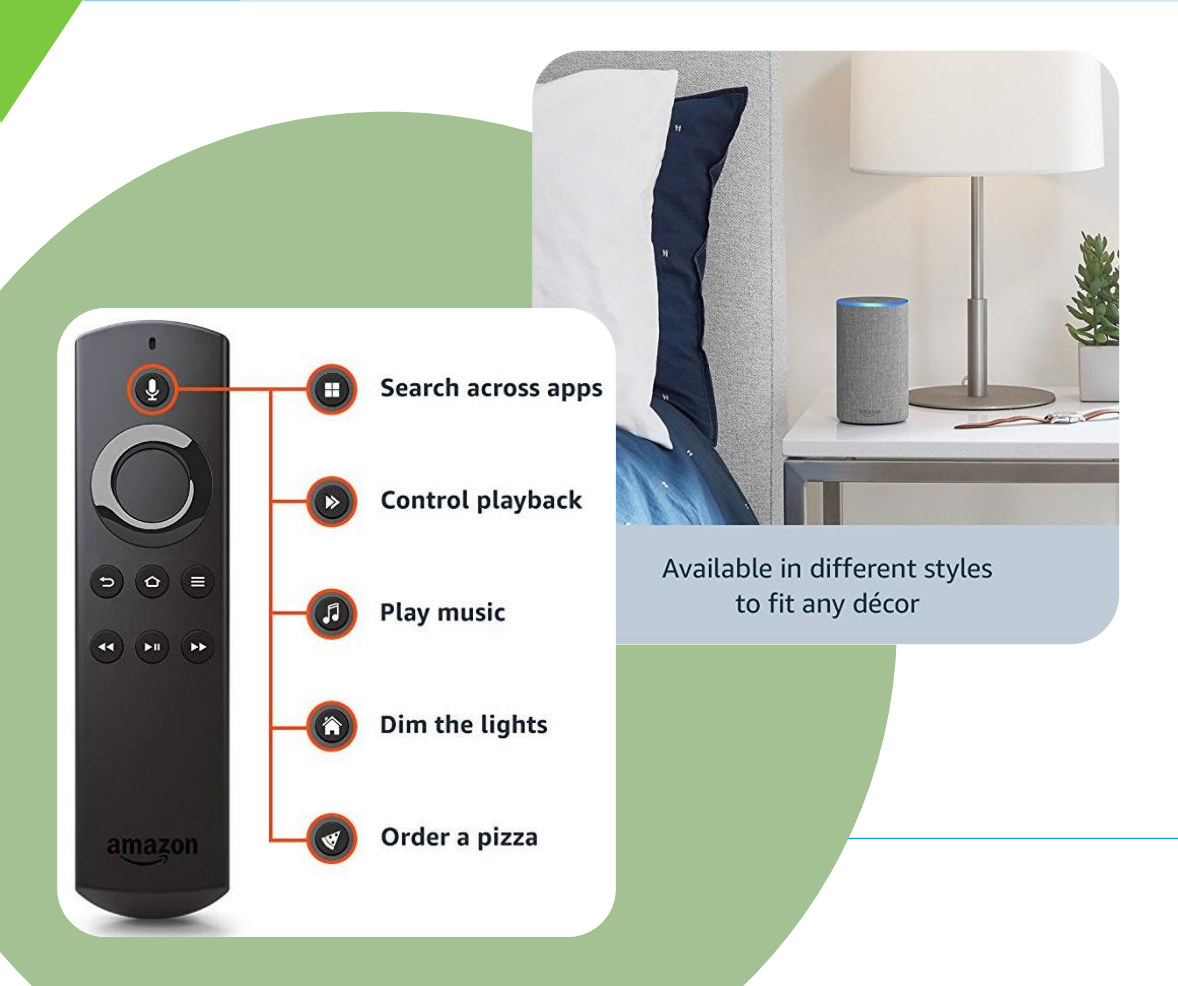 Promotions
These promotions can work any time of year but are excellent during specific holidays. Be aware that not all promos are available to all sellers or all of the time. Holiday Lightning Deals are a prized commodity for a merchant.
Free Shipping

: Amazon shoppers are trained to have Free Shopping. Don't disappoint them.

% Off

: This deal can lead to up to an 81% increase in expected sales life (10% is a good starting point for a discount.)

Lightning Deal

s: Limited time and limited quantities can lead to up to a 10X increase in order volume. These are a great way to drive velocity and organic rank.

Bonuses

: BoGo deals and coupons also drive up your organic ranking by adding sales volume.
Advertising on Amazon
One of the things that a lot of business owners still struggle with is deciding whether or not to advertise on Amazon. Others find it challenging to take the extra leap of giving up a 15% margin in exchange for more aggressive advertising on the platform. 
That being said, EXCLUSIVE weighs in on the challenges that each channel has:
Website: It's harder to get your first sale but easier to establish relationships with loyal customers.

Amazon: You'll have to give up 15% to 20% of margin, plus it's harder to achieve repeat purchases.
However, data from EXCLUSIVE's clients speaks for itself. Comparing the difference between Amazon ads and Google Search or Google Shopping ads shows interesting results:
The conversion rate for Amazon ads is 366% higher than Google Shopping ads and 272% higher than classic Google Search ads!
The return on ad spend (RoAS) for Amazon is also significantly greater, at 116% compared to Google Shopping ads and 153% compared to Google Search ads.
Paid Ads for Keywords (Sponsored Products Ads)
The next step after you've optimized your listing is to pay for your keyword. The more sales you get coming from a paid ad, the more the algorithm favors your listing and increases your rank. 
Once you get the top spot, you will now need to defend your spot by maintaining efforts on paid ads. You can then keep adding more products as you purchase more keywords. Ideally, through this strategy, you can have multiple listings that rank highly. 
Amazon's algorithm is a bit different from Google's. Google is matching user searches with the best answers. Amazon is matching searches with the products most likely to be purchased.
Driving Conversion Rates
How do you drive and maximize your conversion rates? EXCLUSIVE outlines the tried-and-tested principles of creating great listings that convert really well:
Fully-optimized product detail page

Great product copy (with a title and bullet points)
One Product Per Ad Group (OPPA) Campaigns
OPPA stands for One Product Per Ad. Considered a best practice at EXCLUSIVE, OPPA campaigns are a sponsored automatic campaign that separates SKUs into their own ads. This allows for full optimization and accurate reporting.

Proper Keyword Match Types
There are three types of keyword matches on Amazon: Broad, Phrase, and Exact. EXCLUSIVE recommends combining all three of these strategies instead of using just one match type.

Ad Placements
Amazon allows you to optimize campaigns based on where ads show up on the page and has proven to be the most impactful area to optimize if you only have even half an hour in an account. You can choose between the top of search or product pages. 
SPRT Campaigns
Within automated campaigns, you can get more visibility on competitor's product listings through Sponsored Products Related To (SPRT) ads.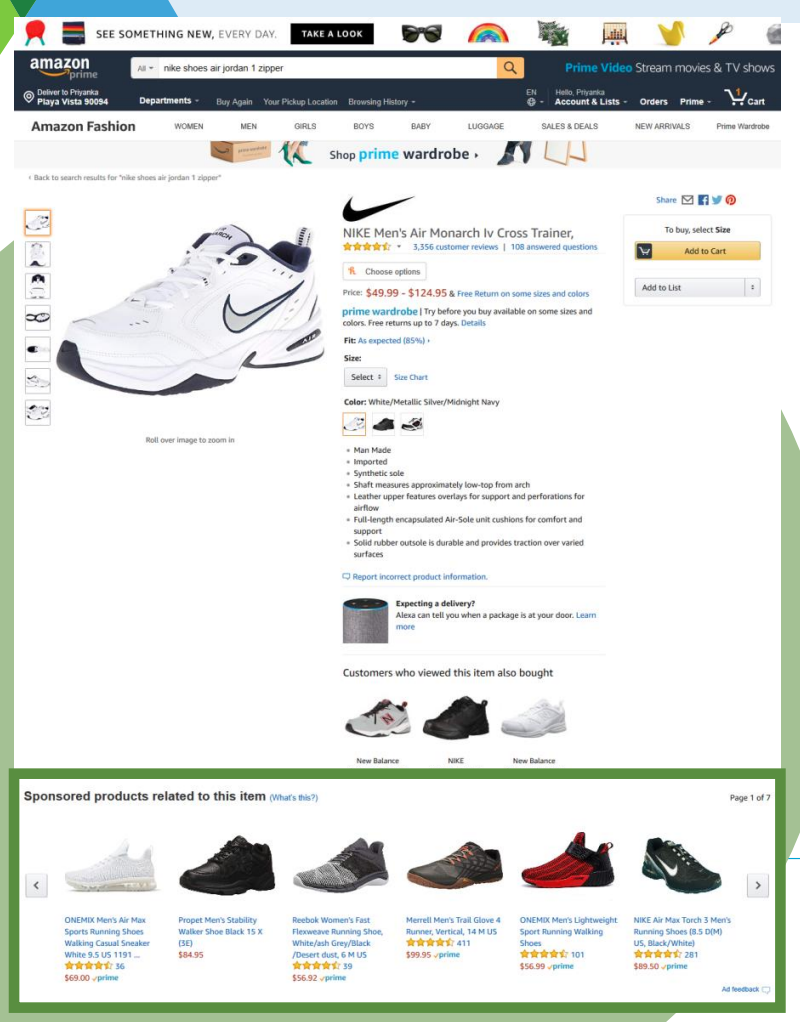 Amazon Holiday Wrap-Up
This sums up the big points discussed during our "Amazon Holiday 2021: Primetime Playbook for Growth & Defense" webinar co-hosted with eComEngine. There's plenty more valuable information so do watch the webinar on demand and download the slides.
Ready to experience massive holiday growth and take your eCommerce business to the next level? Contact us or get your FREE eCommerce growth analysis.