57% of marketing executives say on-page content is the most-effective SEO tactic.
Your Scorecard tells you whether you're sending all the right signals to search engines.
Thin Content

Thin Content

Duplicate Content

Orphaned Content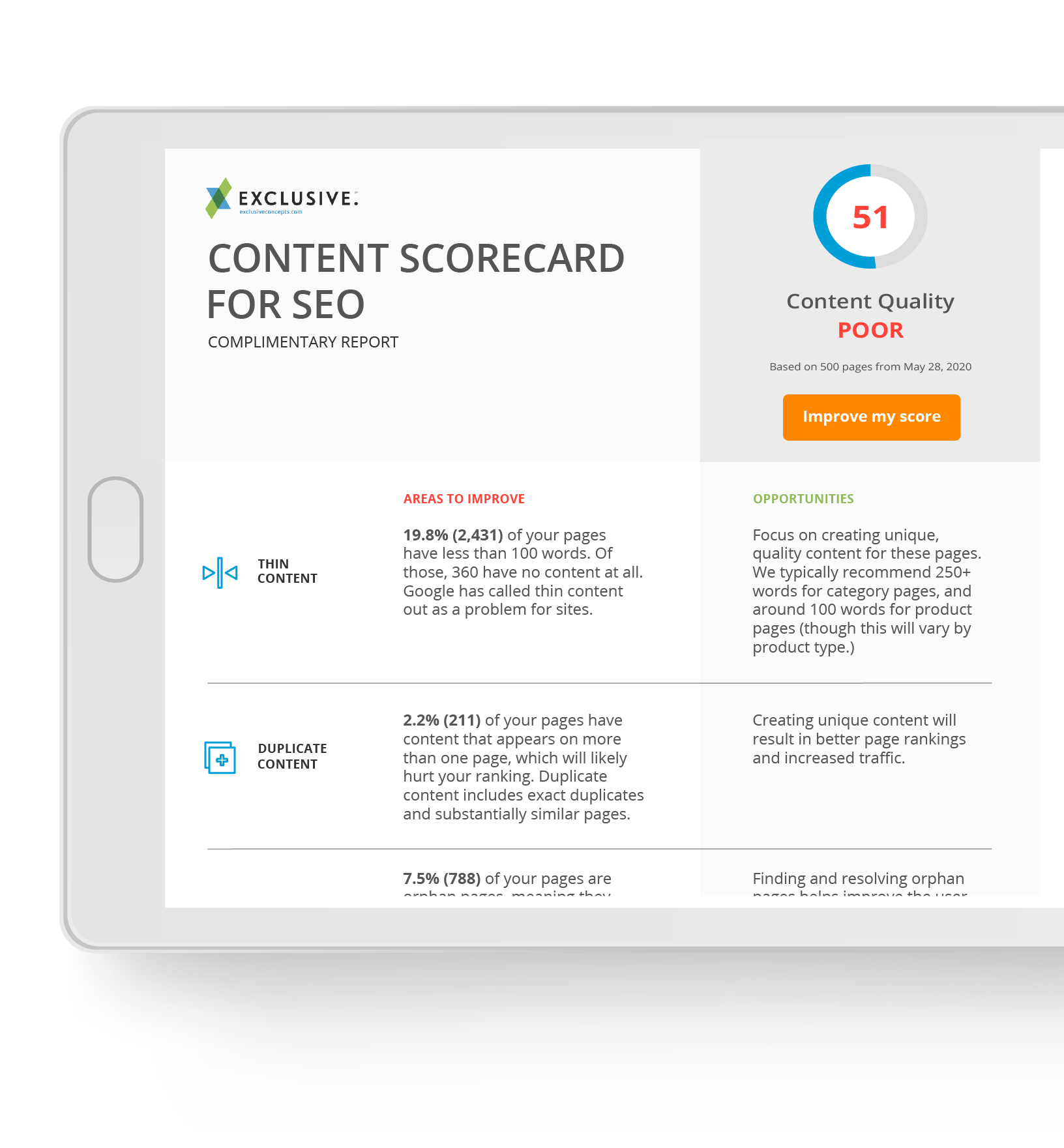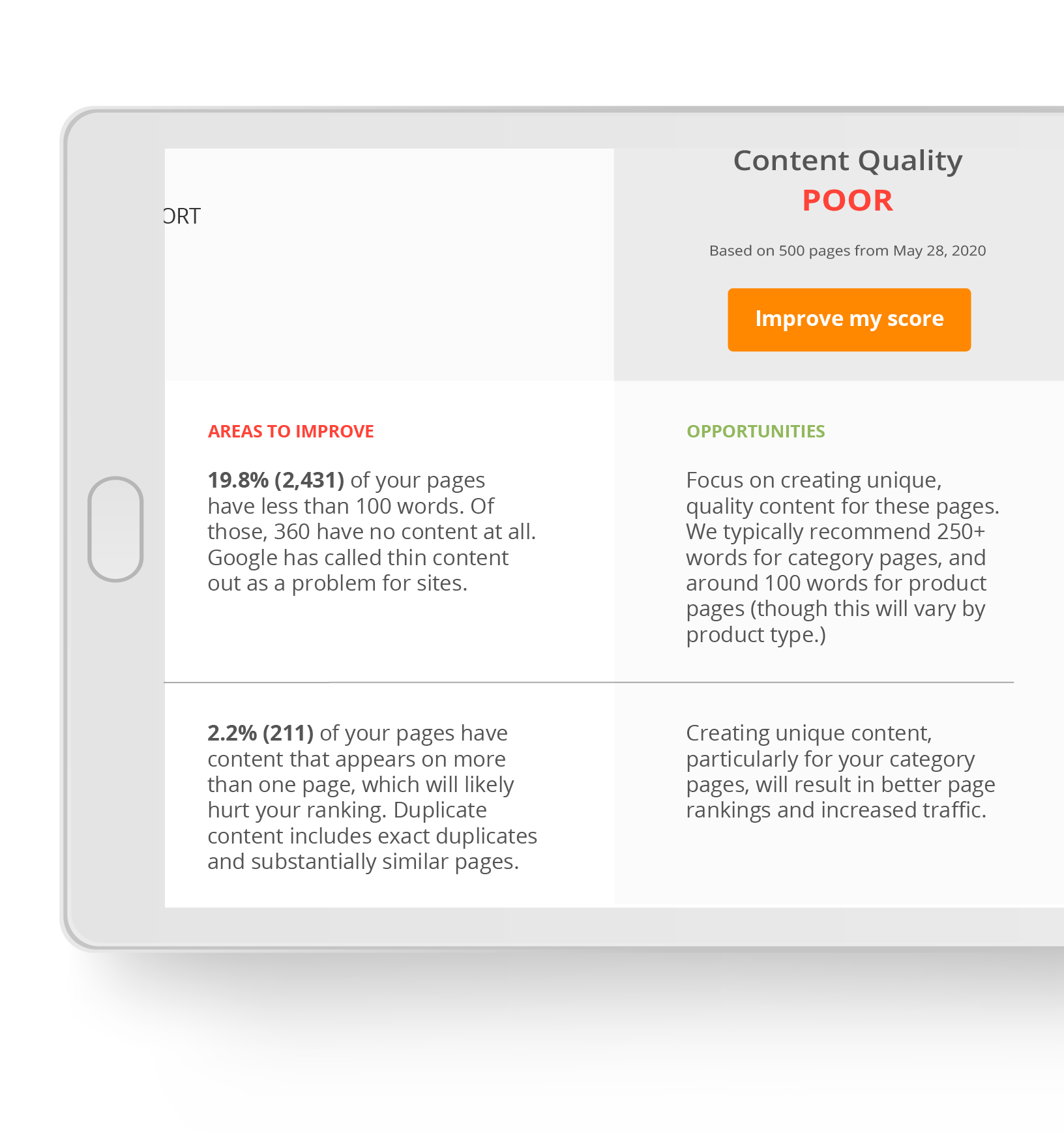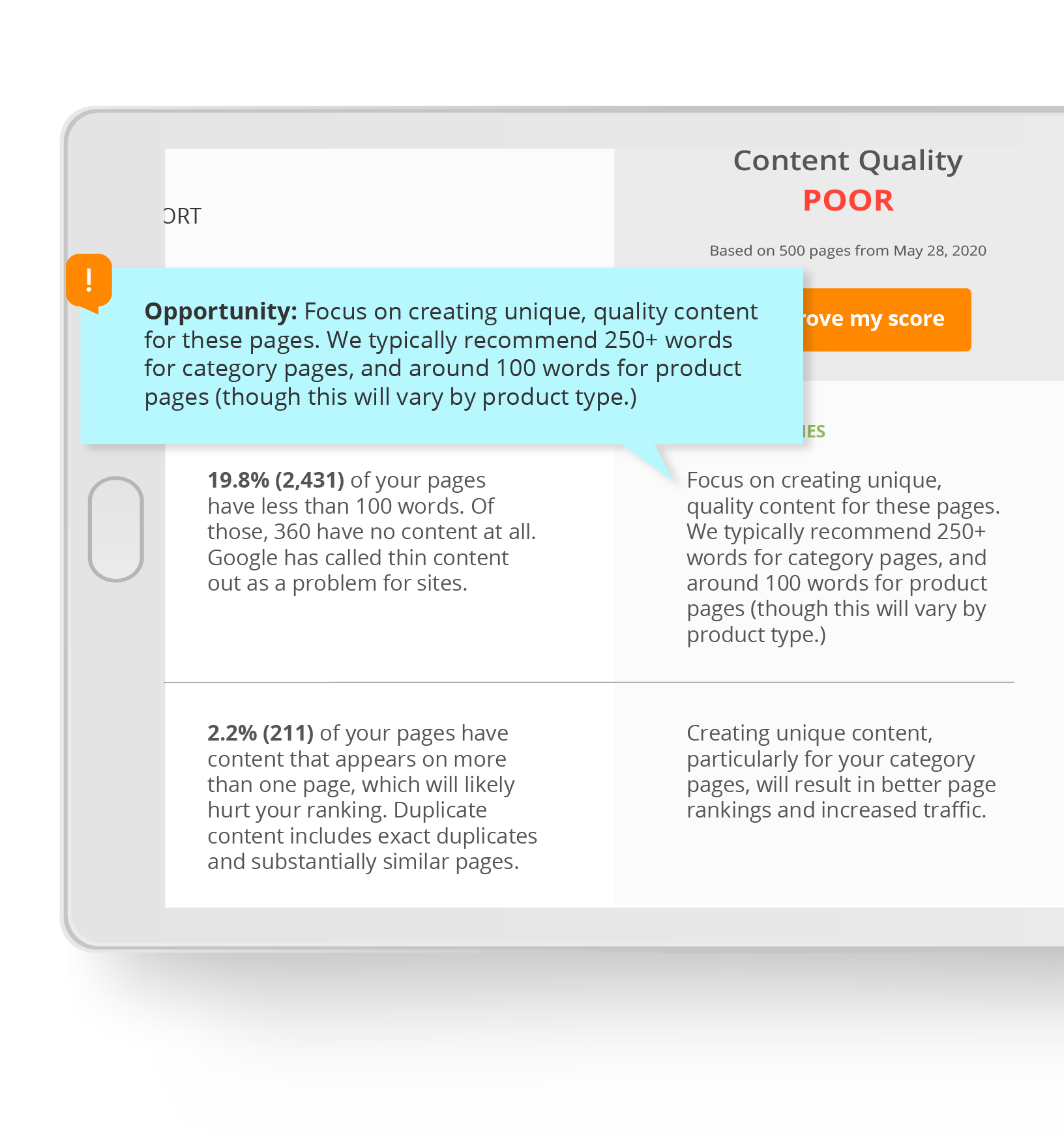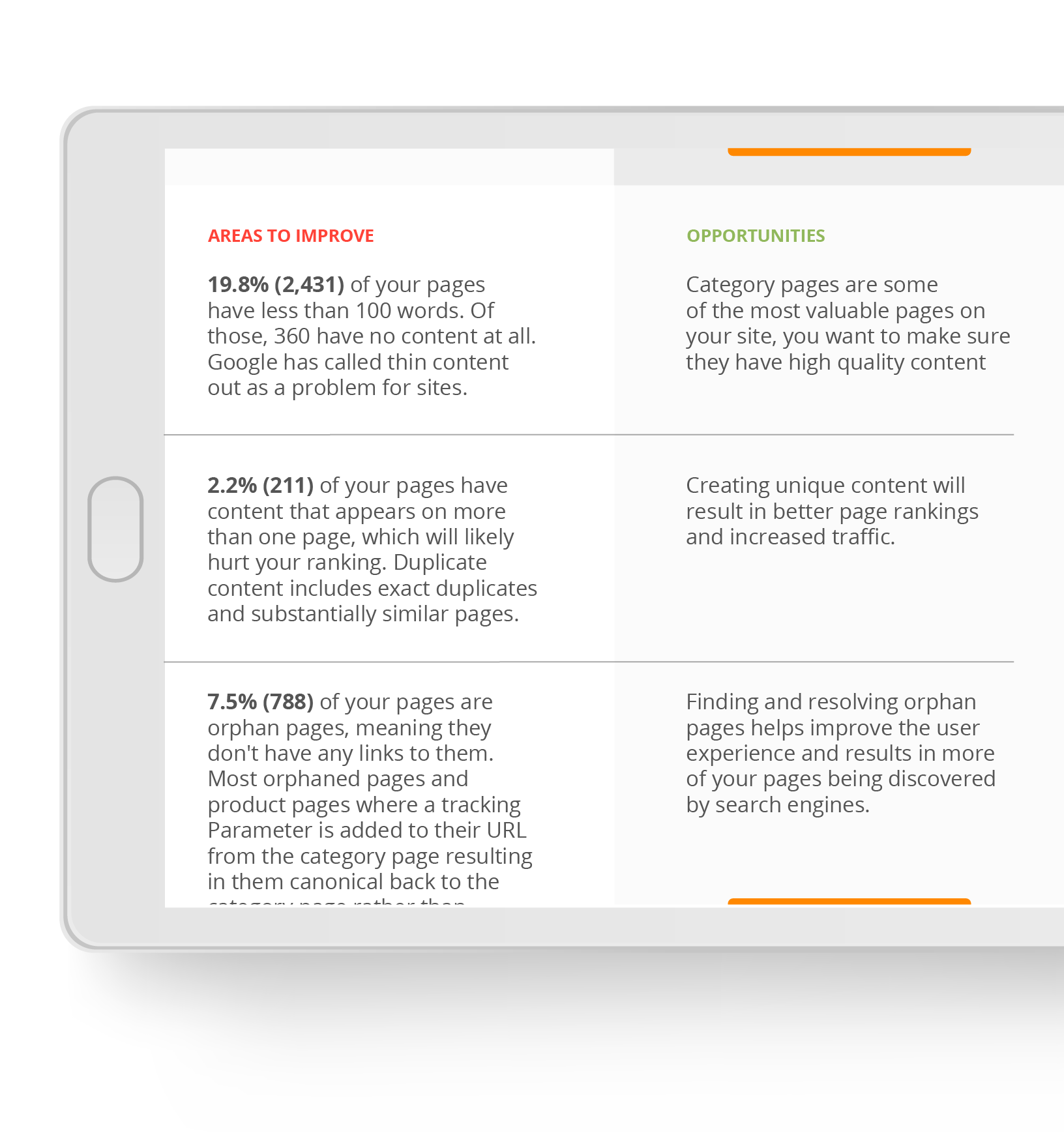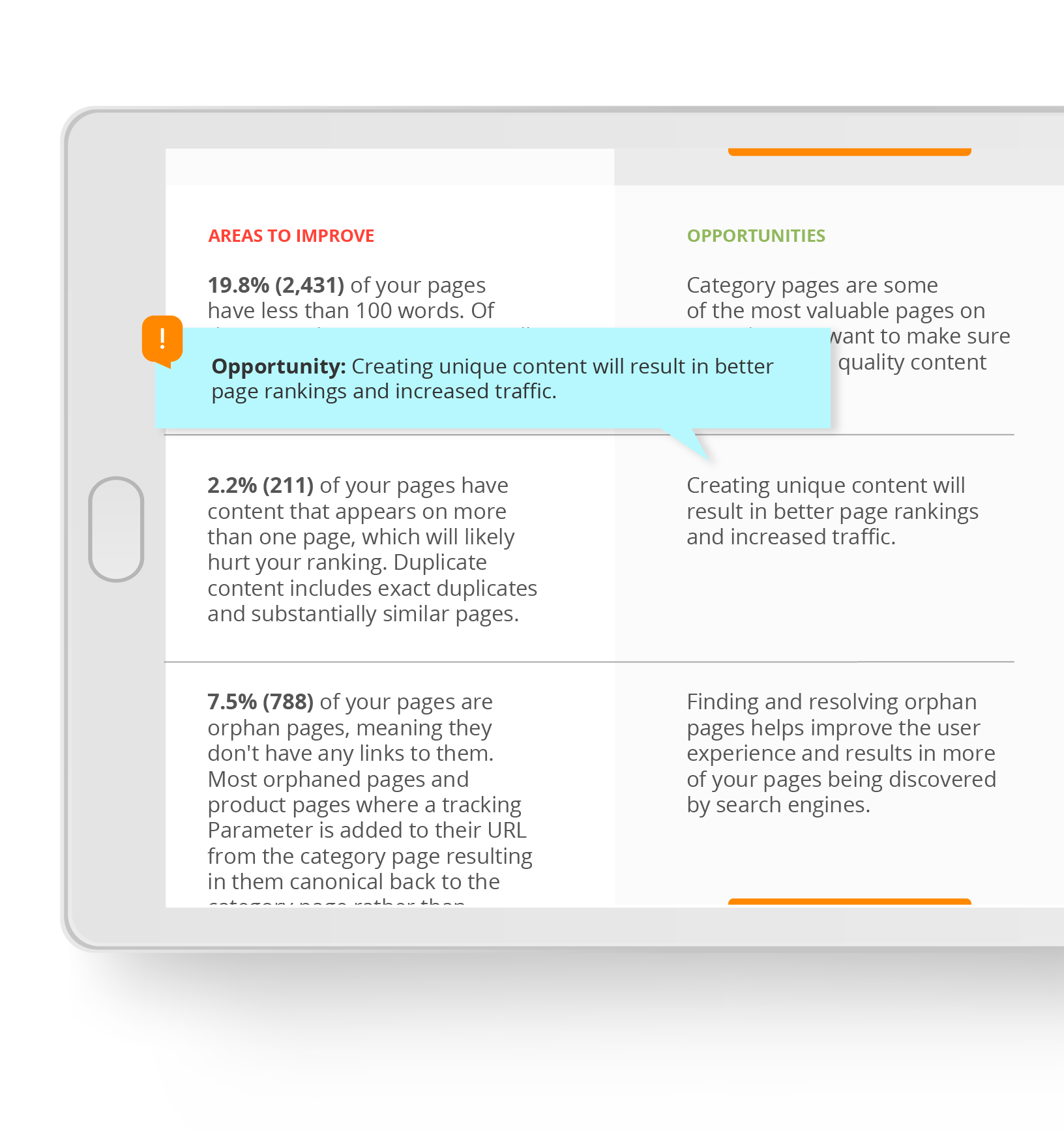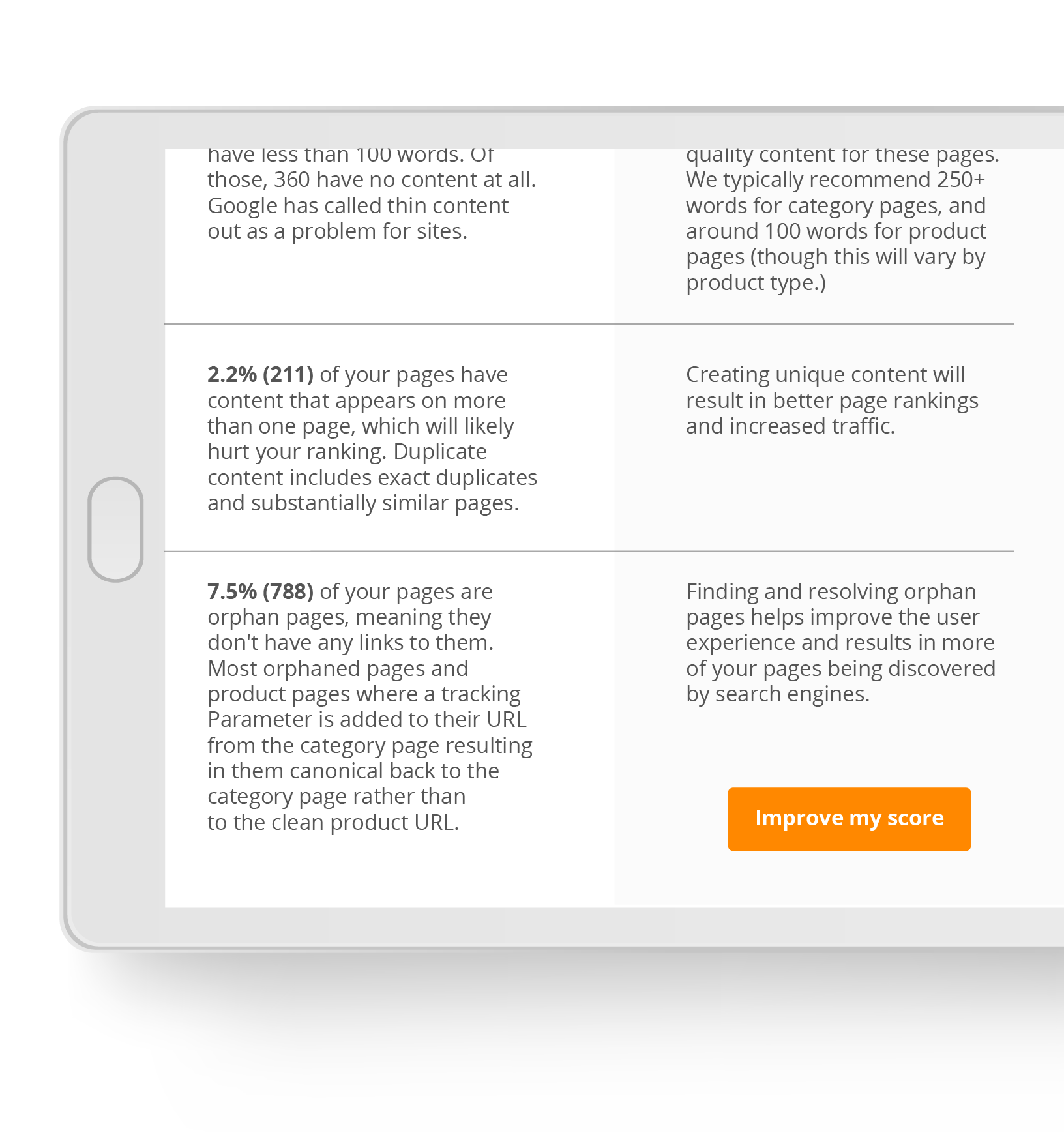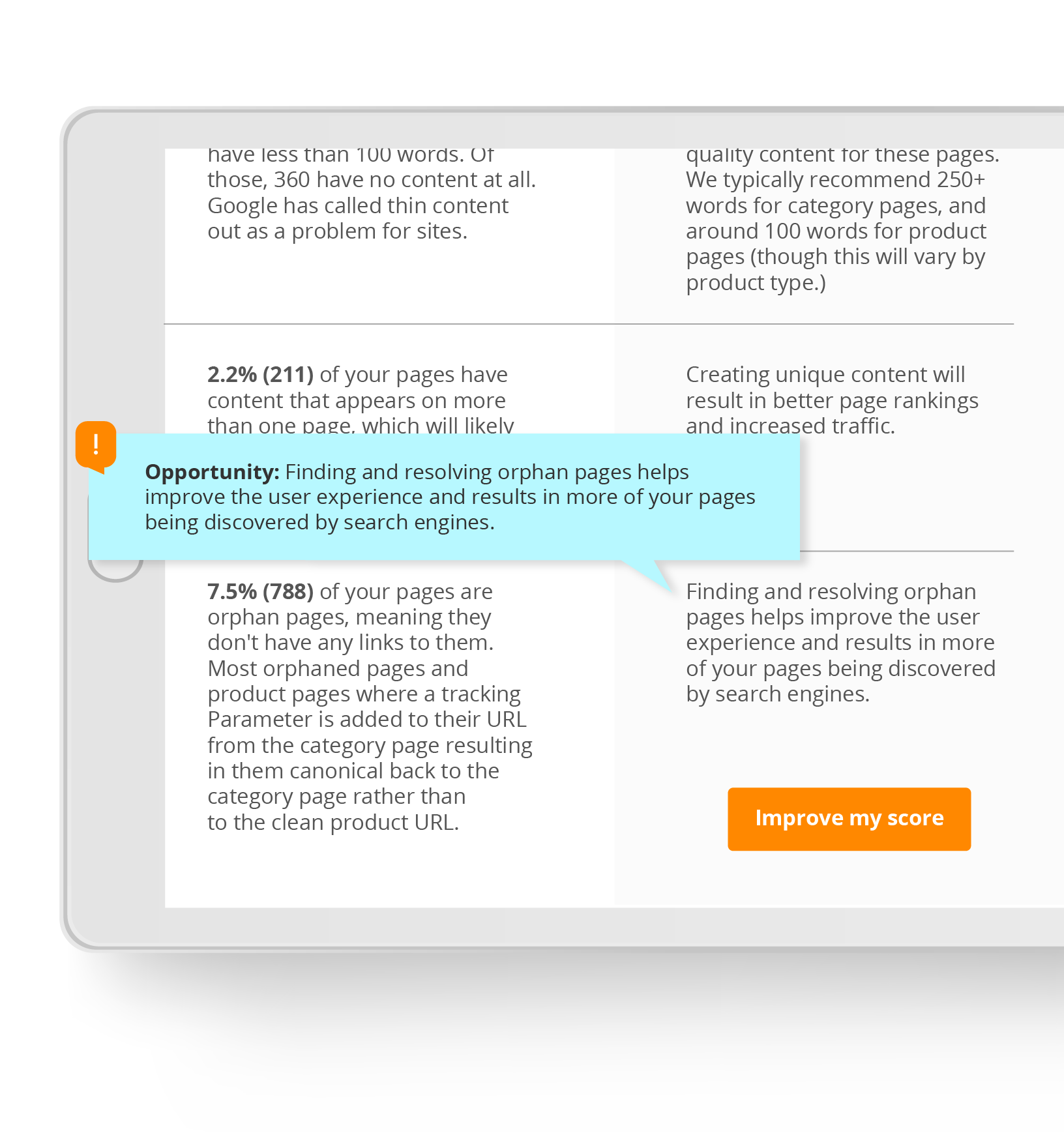 A Winning Content Strategy Will Improve
Search Impression Share and Create Faster Revenue Growth
Thin Content
Google penalizes you when too many pages have too little content. Their Search Quality Rater Guidelines reward content that includes:
Use of manufacturer's product specifications, as well as your unique product info
High number of user reviews
Well-researched and authoritative guidance for shoppers
Multiple images of the product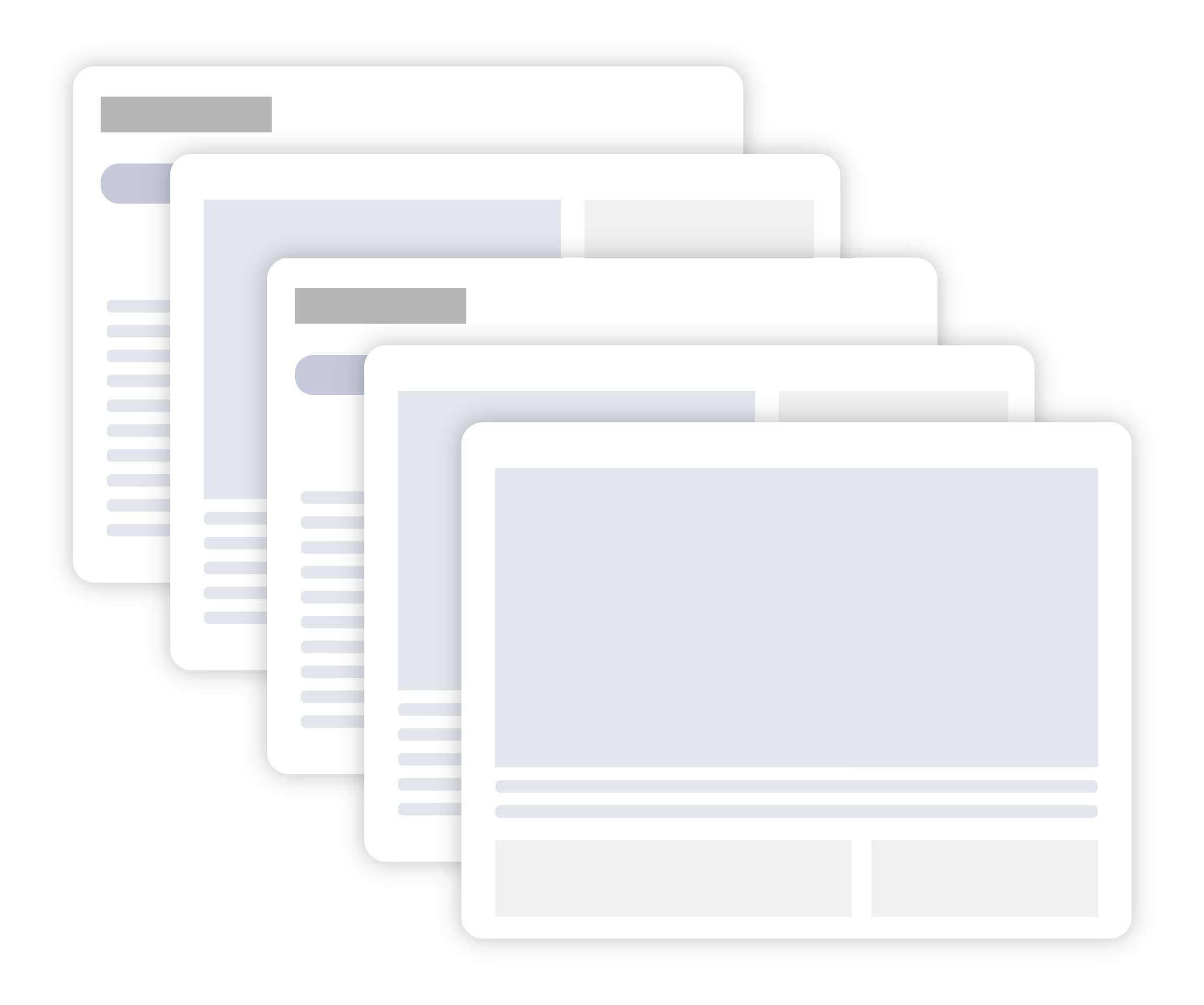 Duplicate Content
Duplicate content creates three major problems for search engines:
Selecting which version to include or exclude in indexing
Choosing which version to send traffic to
Deciding which version "deserves" to rank in search results
Orphaned Content
Content that is isolated without anything linking to it is deemed unrelated to website structure. Make sure you:
Have a site hierarchy that has a logical flow, with accessible links throughout
Have breadcrumbs, which allow for natural and (often) automatic cross-linking between pages
Use category or informational (blog) content to intralink between pages on the site
Check Out What Our SEO Experts Are Saying About the Content Scorecard:
"I've seen dozens of clients succeed when they understand that SEO and improving page one rank in search engines is not purely about the meta data, title tags, and the more technical side of our work. Many audits and scorecards out there review you technical SEO stength, but very few focus on the value of content itself."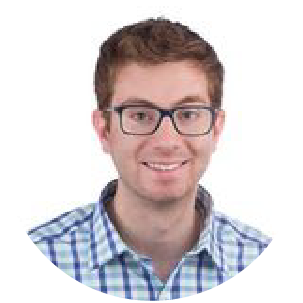 — Ryan,
Organic Search Manager, EXCLUSIVE
"The relationship between technical SEO structure and your content is so important. Beyond page layout, design and A/B testing, the most important thing to deliver is customer value. We, at EXCLUSIVE, believe that when you provide the customer the information they need (i.e. content) you will inherently send the right signals to Google and other search engines."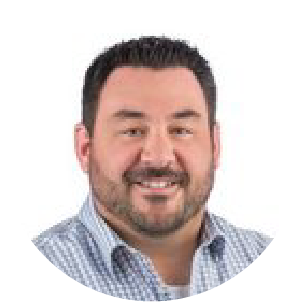 — Greg,
Senior Organic Search and Conversion Manager, EXCLUSIVE
"Time and again I've heard eCommerce clients say that SEO is a long-game and hard to measure. I'm proud of the work that our team does every day, because we debunk that type of thinking. We're transparent and we understand how to get results quickly. We know that the technical (back-end) work needs to be combined with great content to deliver results that many agencies can't seem to prove. I love our 'striking distance' strategy moving important keywords from page 2 to a coveted and impactful placement on page 1 - ask us about it!"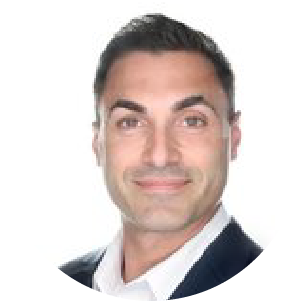 — Frank,
Director of Organic Performance, EXCLUSIVE