Hello everyone,
I'd like to welcome you to Exclusive Concepts' new blog. Quite a difference huh?
There isn't just a new look but also a new schedule and some new functionality to go along with it. If you're already a subscriber you'll notice a significant drop in the volume of emails you've been receiving from EC. Instead of receiving daily email blasts, you'll be receiving them weekly. Why the change? While the crew here at EC are experts in PPC, Email, SEO and all manner of digital marketing and have a great deal to share, we felt that the frequency with which we shared it was too often and some of our best and most valuable knowledge was being lost in the deluge of email we know everyone receives every day. So, instead we're focusing on a single blog post per week, with a new topic each week, starting with Email Marketing the first week of the month. This will allow each team to spend the time they need to craft the most valuable blog post possible to help our customers, partners, friends and the community at large learn more about the best ways to market their businesses.
While we're cutting down on frequency we're doubling down on distribution. As you may or may not know, EC is on Facebook. We're also on LinkedIn, Twitter, Google Plus, YouTube, and soon; Pinterest. So, if you prefer, you can connect with us just about everywhere!
Our new blog has many features that will allow you to interact with both Exclusive Concepts and our blog content:
Sharing
Each page on our blog has these big bright icons:

By clicking on any of them you can share content from our blog on your social networks. Now we know we didn't get them all up here, but we figured our clients would be more likely to want to share our blog on these 5 sites than their Penguin World social profile! Clicking on these icons will let you share, if you're already logged into your account (who doesn't have their Facebook or Twitter open in a tab all the time, right?) or, if you're not, it will bring up a login box.
At the bottom of every post there is also another sharing option that will let you Tweet, Pin, Link or Like the post:

You can also use the Share This button under the thumbnail picture. This will bring up a dialogue box that will let you choose from the 5 big social networks but also Technorati and Tumblr:
Rating
Let us know how we're doing! Use the star rating system at the top of each post to tell us how valuable or educational you found the post:

Connecting to us on one of our social network profiles is easy. At the top of the site is a series of icons that will take you right to our Facebook page, our LinkedIn profile, YouTube channel and Twitter account:

Coming Soon
Moving 8 years of blog posts from one theme to another was no small feet. So, you may find a few broken images, links, or funky formatting. We'll be working on this over the coming weeks. But, as you can see, we've Left No Blog Behind:

We'll also be adding all of our team pictures back in, as soon as they grow out their funky summer hair cuts!
We'd love to hear from you. Feel free to leave comments in the comments section below or at the poll on the right, just under the subscription field.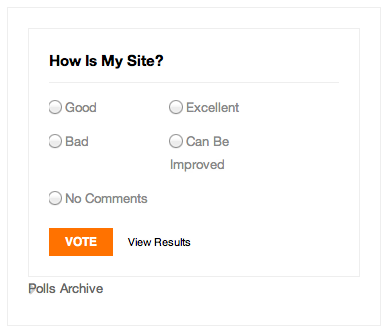 Catch you on the Internets!
Image courtesy iirraa