Client: Brandsport
Service: PPC & Google Shopping
Annual Revenue: $1 million
Platform: Yahoo!
Snapshot
Our client is an automotive accessory retailer who has been in operation since 1998. While they faced stiff competition in the space, their real challenge was dealing with unqualified traffic.
Challenge
Their PPC campaigns revolved around unrefined traffic. Low-quality visitors bogged down each of the client's PPC performance indicators and ample pressure from other competitors vying for the same pool of customers compounded this problem.
Solution
Set up campaigns targeting the client's Google Shopping feed. Segmented the product feed to track performance. Adjusted our bidding, A/B tested ad copy, and eliminated irrelevant queries from triggering our ads.
Results
Over the course of 3 months, PPC revenue increased by 153%. Return on ad spend: 1,000%.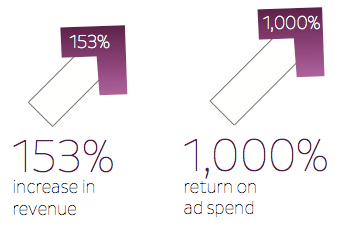 Read the entire case study by clicking the button below.

Google Shopping Webinar
Our Director of Paid Search Matthew Umbro and Google Shopping Specialist Logan Durant will be sharing the secrets to Profiting from Google Shopping. Join them for this FREE WEBINAR on Wednesday, March 27th at 1:00pm EST. They will be presenting an overview of Google Shopping, it's impact on your online retail business, and covering such topics as:
Effectively optimizing your product feed
Proven PLA strategies to show great results
AdWords management techniques to spark performance
Join this FREE WEBINAR Click here to register (mobile friendly) or use the form below!



image courtesy ryan mcnaught.