The numbers confirm what we already knew: shoppers are doing an ever-increasing amount of browsing and shopping using their smartphones. Looking at analytics for an array of retailers, we found the following:
Traffic from tablets and smartphones makes up between 40% and 60%.
Revenue from tablets and smartphones makes up between 20% and 30%.
In the last year, the use of tablets has decreased, while the use of smartphones has increased by an average of 5-10%.
Smartphone displays are getting bigger and websites are offering better user experiences, but low conversion rates continue to be a challenge for retailers. More shoppers are converting on smartphones and completing mobile-originating buying journeys on desktops, but retailers would undoubtedly prefer users to be compelled to complete their order right away on their devices.
Smartphone shoppers view fewer pages per visit compared to desktop and tablet, typically about 1-2 pages. Returning to our analysis, we observed the following behavior:
Smartphone shoppers spend much less time per visit compared to desktop and tablets, typically about 1-2 minutes.
Average order value is less for smartphone shoppers.
These numbers are trending year-over-year, meaning that retailers will clearly have fewer opportunities to convince smartphone shoppers to buy. Thus, it is essential that retailers make shoppers aware of current deals, product discounts and other benefits that can motivate shoppers to buy.
Example (below): Promote product-specific discounts as soon as a shopper arrives on a product page from paid search. The special offer displays once the shopper lands on a product eligible for the discount; it's then automatically applied to the cart at checkout, if the product and order amount criteria are met. Not having to write down, copy or memorize a coupon code results in a seamless shopper experience.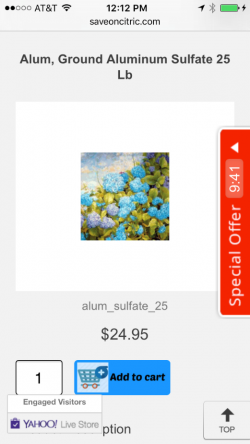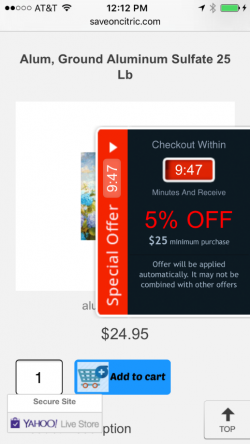 Example: Remind shoppers about your free shipping benefits before they start having doubts about shipping costs.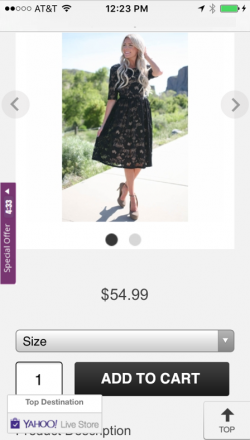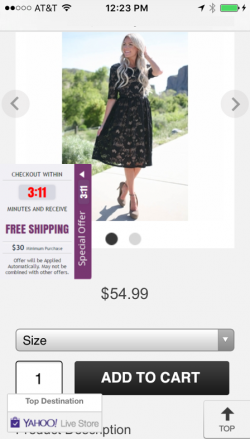 Example: Win back cart with immediate must-buy-now discounts.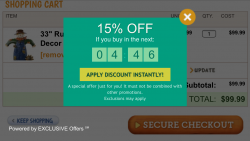 Case study: Candy Apple Costumes has used EXCLUSIVE Offers to successfully increase its mobile conversion rate for its busiest time of the year by 16% versus last year. Despite a 15% increase in traffic from smartphones (with the expected lower conversion rate and average order value), Candy Apple Costumes' overall revenue has not suffered. Revenue from smartphones now represents almost 40% of total revenue. They are also using EXCLUSIVE Offers on desktops as well and have seen a 9% increase in conversion rate.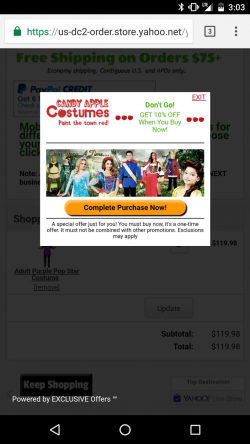 With EXCLUSIVE Offers, we are making it easy and affordable for small and midsize merchants to make the most of their marketing and merchandising campaigns, while enhancing the shopping experience. Contact us at support@exclusiveconcepts.com to learn more about EXCLUSIVE Offers and its many valuable features.
Featured Photo Credit: OpenClipart-Vectors (Pixabay)