Adding promotions to your Google Shopping ads can certainly be helpful when trying to endorse your entire product catalog or specific items on your site. Promotions for your Google Shopping ads provide text stating "Special offer" next to a tag symbol. When clicked on, a coupon code appears beside a line of ad text.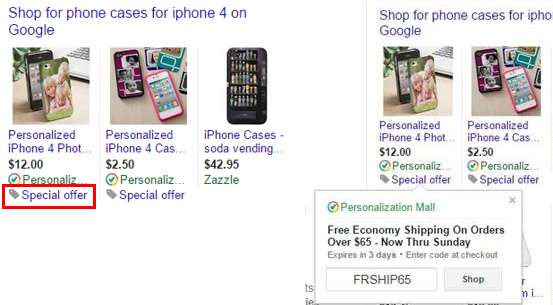 To gain access to Merchant Promotions, you will need to fill out the Merchant Promotions Interest Form and await approval. If approved, you'll have the capability to put a promotion on your entire product catalog or a subset of items.
Once you gain approval and decide on your approach, log into your Google Merchant Center and click on the Promotions tab on the left-hand side of the dashboard.
Click the red +PROMOTION button and fill out the presented fields.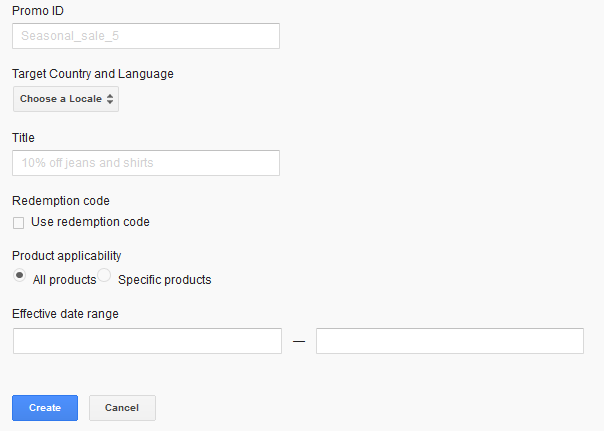 If you are creating a Merchant Promotion for a subset in your product catalog, you will need to be sure that the Promo ID is included in the promotion_id field in your Shopping feed and remains in the feed until after the Merchant Promotion has completed.

Select your Target Country and Language from the drop down menu — at Exclusive Concepts, we typically are working with clients who target audiences in the United States.

Create the Title to your promotion, which will be displayed with your Google Shopping ads. Keep in mind that Titles should be clear, concise and add value to the customer.

You can choose to use a redemption or coupon code to be used in conjunction with the promotion. For example, the code EXTRA10 could be used at checkout for an additional 10% off purchases of $50 or more.

Merchant Promotions can be associated for your entire product catalog or a subset of specific products. If you are creating a Merchant Promotion for your entire catalog, select All Products.

If the Merchant Promotion is for a subset of your product catalog, select Specific Products. For specific products in a Merchant Promotion, you must ensure that the promotion_id field in your product feed is populated with the Promo ID specified earlier. For example, this would require Extra_10_Percent_Off for the items that would contain the Merchant Promotion.
Lastly, you will need to select the date range for the Merchant Promotion in the Effective date range field.

Keep in mind, there are Merchant Promotions Program Policies to follow in order to receive approval. Highlights of the policies are:
Promotions must add value to the user and provide at least $5 or 5% off the item specified
Clear, concise and accurate Promotion Title must be used
The promotions can't be too restrictive, such as 15% off for NYC nurses; it should be available to all users
Merchant Promotions are an effective way to entice searchers to shop at your e-commerce store with an incentive. The Google Shopping team at Exclusive Concepts can help guide you through Merchant Promotion setup, as well as account management.
This post was written by Lisa Giorgetti, Google Shopping Specialist