Joseph Tantillo founded Greek Gear in 1999 at the start of the ecommerce boom, with the aim of providing custom swag to fraternities and sororities across the country. The business took off and as it kept growing, Tantillo struggled to fulfill every aspect of running it himself—especially the level of marketing it would take to reach their wide audience.

When sales started to dip he knew it was time for some outside expertise, and reached out to the SEM professionals at Exclusive Concepts. Nine years later, the web has changed and their audience's lives, and shopping habits, have shifted to the mobile world.
Now, 50% of Greekgear's traffic is made up of mobile visitors—a trend they've used to lower their costs.
At the start of their partnership, Exclusive Concepts helped overhaul Greekgear's site to better organize the company's 30,000 different fraternity- and sorority-branded products. They then launched Greek- specific AdWords search ads that dropped interested users directly onto the product pages that matched their search.
These days, they continually test campaigns, and regularly update their marketing strategy to keep pace with their customer's evolving behaviors.
"Kids aren't using email anymore. They live on social [media], and it's tough to break into that," explains Tantillo. "We've had to find other ways to reach out, and Google's ads, especially for mobile, have been the best."
The partners have optimized Greekgear's website for mobile, enabling one-click purchasing, and using geotargeting in their campaigns to increase bids in the areas around colleges—reaching students where they are.
Mobile search ads generated Greekgear 4x more revenue during the 2015 holiday season over just one year prior.
Smartly-designed mobile campaigns have done more than drive sales—they've driven mobile cost-per-click down, by around 50%. "When we get the reports, we run out of adjectives for how well we're doing," Tantillo says.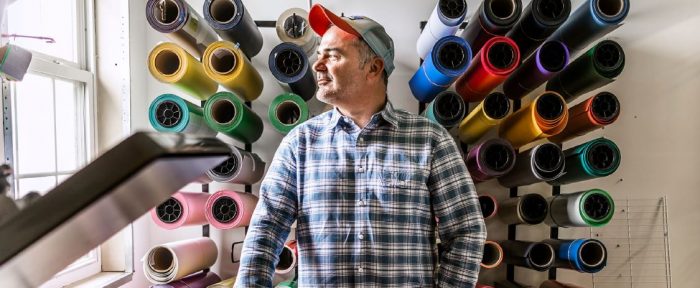 The success continues to inspire Greekgear to try new ways to reach their perfect customer with the perfect product, the moment it matters.
This story was originally published for Google Partners.