Official news from the Google Webmaster Central Blog on Friday confirmed that Google is taking further steps to prioritize mobile search index, and it should come as no surprise because most Google searches now come from mobile devices. The post confirmed that Google began testing its mobile-first index, which will first look at the mobile version of your website for its ranking signals and only reference the desktop version when there is no mobile version. For now, Google is calling the test just an "experiment."
"To make our results more useful, we've begun experiments to make our index mobile-first. Although our search index will continue to be a single index of websites and apps, our algorithms will eventually primarily use the mobile version of a site's content to rank pages from that site, to understand structured data, and to show snippets from those pages in our results," the post read, noting that the current Google ranking system is primarily geared towards desktop sites. According to Google, mobile-first indexing will be an important step in providing content that's most relevant to the user.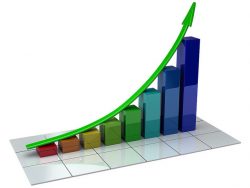 Still, the announcement emphasized that desktop site rankings aren't going anywhere, at least not yet. "Of course, while our index will be built from mobile documents, we're going to continue to build a great search experience for all users, whether they come from mobile or desktop devices."
So what does this all mean? For one, the days of Google solely concentrating on desktop metrics are clearly numbered. Pair this news with Google's mobile-focused precursors — AMP, mobile-friendly design demands and boosts for positive mobile UX, among others — and it should come as no shock. So the question is no longer centered around the future of mobile, but the future of desktop. The most impacting facet of this news — should it become standard — is that there will no longer be a "mobile-friendly" adjustment. Instead, Google will only use your desktop site for rankings if you do not have a mobile site.
Preparing for the Change
Google outlined a few recommendations that webmasters can use to prepare for the change. First and foremost, the company said that any site that's "equivalent" across mobile and desktop will require no change. If your site differs from desktop to mobile, though, the most important things to do is to make sure to serve structured markup for both versions. Google reminded webmasters that they can verify the equivalence of their structured markup across desktop and mobile by typing the URLs of both versions into the Structured Data Testing Tool and comparing the output. Additionally, webmasters should use the robots.txt testing tool to verify that a mobile site is accessible to Googlebot, Google's web-crawling bot.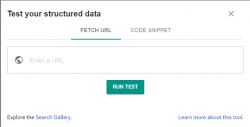 The search engine says that it plans to experiment on a small scale "over the coming months" and then ramp up the change once it's confident in the process. Stay tuned to the EXCLUSIVE blog for more SEO news, or request an ecommerce analysis to see if your site is prepared for this major update. We'll continue to keep you updated as new information on this change and other important news as it becomes available.
Featured Photo Credit: https://pixabay.com/en/users/geralt-9301/

Photo Credit: https://www.flickr.com/photos/komeventos/8212713262/