With the holiday season just beginning, there is so much you can do within your PPC campaign to ensure great results.  At the forefront is highlighting your promotions through your ad copy and landing pages.  Searchers are looking to buy so give them every incentive to purchase! Also, utilize fantastic features such as ad extensions, remarketing, and Google Shopping to capture and convert visitors.  Make this holiday season a success by following these strategies.
Write Promotional Ad Copy and Ensure Continuity
Merchants run several promotions during the holiday season, and it is imperative that these promotions be reflected in the ad copy, whether the format is text, image, or rich media.  Any incentive you can give searchers to click will help you stand out from the competition.
A wonderful tactic is to utilize longer ad headlines when ads show above the organic results.  If description line one is a distinct sentence it has the potential to show as part of the headline.  Here's the same exact ad with the only difference being the extended headline.


Which ad is more appealing to you?  The extended headline ad is much more eye catching and better highlights the offer.
Another beneficial tactic is to add a sense of urgency to your ads.  Make sure shoppers know that these promotions are only available for a limited time.  Here's where adding expiration dates and specific holiday sales messaging comes in handy.  If you can add this sense of urgency as part of an extended headline, even better.

You'll also want to make sure that your landing pages continue the messaging in your ads.  One of the most frustrating experiences for shoppers is to click an ad speaking to a promotion and not seeing that offer present on the landing page or site.  Not only can this scenario lead to shoppers leaving your site, but it can also leave a bad taste in the mouths of your visitors, and ultimately hurt your brand.  Quite simply, if you include a promo code or an offer within your ad, make sure it is repeated on your landing page.
Utilize Ad Extensions
Using ad extensions is a tried and true method to make your ads more visible and take up greater search real estate.  What better time than the fourth quarter to make sure you're maximizing this easy-to-implement, oft neglected feature?  For those who have a Google Shopping feed, make sure you have the product extension enabled for every AdWords campaign.  This extension allows relevant products to be showcased within the ad.
Next, implement sitelinks on all campaigns where it makes sense to do so.  Sitelinks allow you to add additional, relevant links to your ad.  You can get creative and really push all of your deals and promotions with these links.  Pages like Cyber Monday promotions, special sale pages, or holiday themed pages will all work well as sitelinks.  Even if visitors don't click on the sitelinks themselves, they will see that your site has plenty of sales and promotions, and will be more likely to click your ad headline.
Lastly, ad extensions such as call, local and social provide even more relevant information.  For example, the call extension allows a dynamic number to show within the vicinity of an ad.
When dialed, this number will redirect to the merchant's business number.
Run a Holiday Remarketing Campaign
Creating a holiday themed remarketing campaign could be just what you need to make sure all of those holiday shoppers come back to your site to make a purchase.  In order to maximize your efforts, there are a few items to consider.  First, highlight a special holiday sale or additional value proposition to give your past visitors even more of a reason to click.  Something like "Take an extra 20% off now through Cyber Monday!" will provide this added value and also add an extra sense of urgency to your ads.  Next, be sure to include some sort of "Shop Now" button on the ad.  This button should stand out from the rest of the images and text, so choosing an opposing color (as long as it doesn't look too harsh) could be your best bet.  Lastly, always include your company logo.  An image or two of a best-selling item (if there's room) is always a welcome addition.
To make your remarketing efforts easier, Google recently released a new, universal remarketing code that can be placed on all pages of your website.  Once this code has been implemented, you can remarket to past site visitors based on what URLs they've seen.  Want to target visitors who view your highest margin products?  No problem.  Or how about those who have abandoned their shopping cart?  Easy.  Just create a URL tag in AdWords and potential custom combinations for each audience you'd like to target, upload your ads, and the universal remarketing code will do the rest.
For advertisers who are a little savvier, Google's new remarketing code can also target visitors based on goals set up in Google Analytics.  Visitors can now be targeted based on the number of pages they view, or the amount of time they spend on your site.  Or, they can even be targeted based on their browsing behavior over the past seven days.  For example, you could target everyone who visits a holiday promotional page on your site, views five or more products in this section, but never makes a purchase.  This type of sophisticated targeting presents a myriad of opportunities to ramp up your holiday remarketing, especially if you know the browsing behaviors of your high-value visitors.
Be Found On Google Shopping
Google Shopping, or Product Listing Ads (PLAs) should be a major part of your holiday PPC campaign planning.  If you aren't yet familiar with PLAs, do a search on Google and observe the results.  You'll see ads containing images, prices, and product names.  These ads display as product images in Google Search as well as in Google Shopping.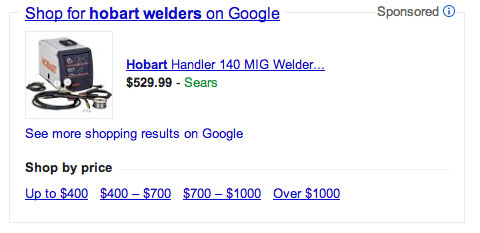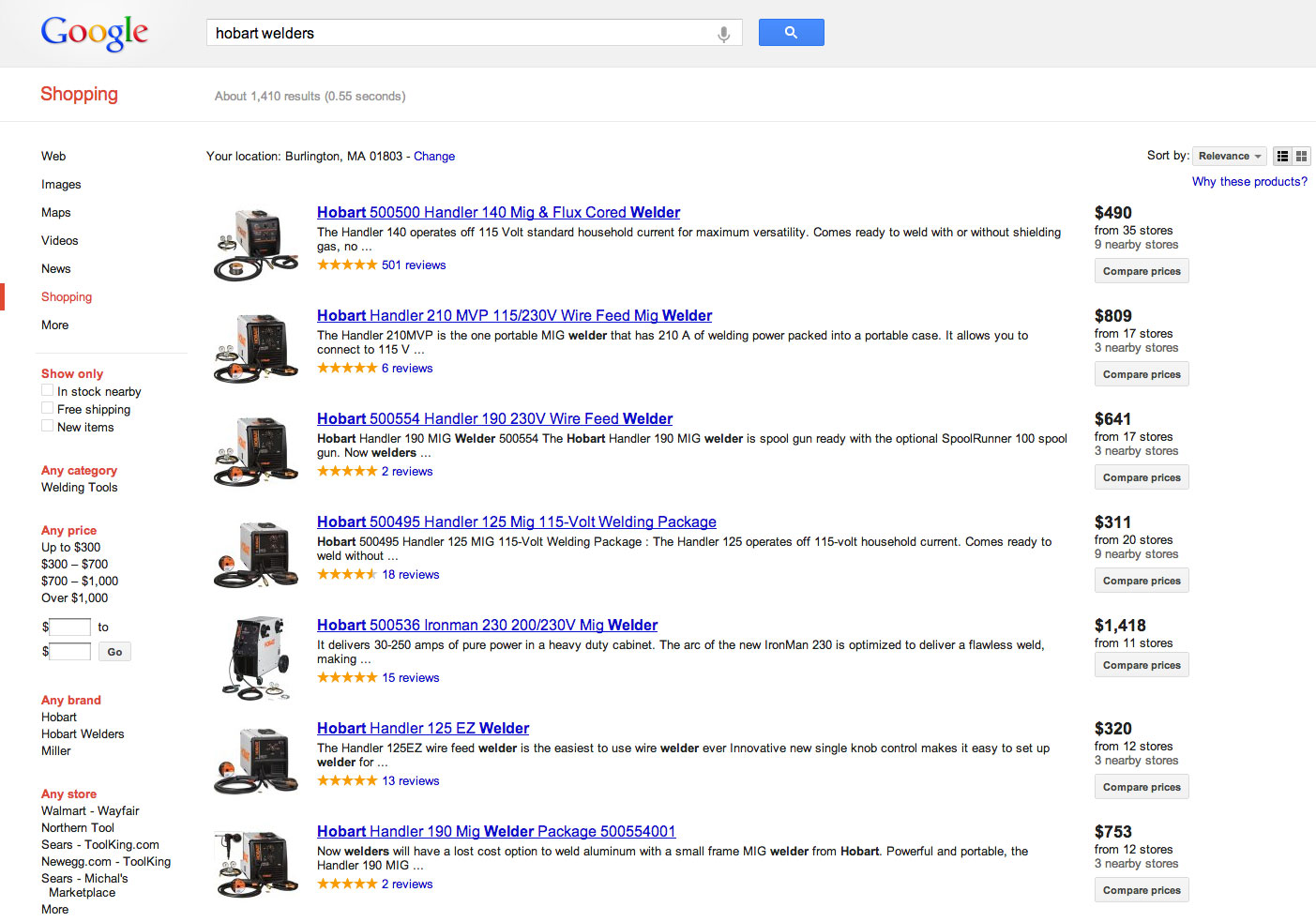 Google Shopping campaigns have the ability to generate high returns and are becoming a greater portion of the Exclusive Concepts clients' total revenues.  This trend looks to continue, especially as the holidays approach.
Before you begin building your Shopping campaigns, you need to first focus on your product feed, the backbone of your product listing ads.  Using the columns available to you such as brand, product type, and AdWords labels will allow you to be very specific about how your product feed is segmented and ultimately how you advertise your products via AdWords.
Once you've segmented your product feed you will need to build your AdWords campaigns based on your product feed segmentations.  You may have campaigns for your various brands, product types, holiday items, or a combination of all of these parameters.  For example, you can design your feed and campaign to promote a top name brand that sells a high-margin holiday product line featuring your top five best sellers.
As you begin to optimize your campaigns you'll learn what is working and which areas have challenges.  By segmenting the feed and campaigns as mentioned above, you will be able to raise bids on these ad groups and campaigns to ensure that these items are featured more prominently than other less profitable items.  Even with these types of segmentations, you will still find areas of waste.  PLAs are not keyword driven, but you can still see which queries were responsible for traffic via the search query report.  Use this report to further refine your campaigns by adding negative keywords that may be too broad, expensive, or may just not be converting.
Conclusion
The holiday season is an exciting time for eCommerce merchants, so make sure you are capitalizing on all of the great features PPC has to offer!
For more great tips on preparing your ecommerce site for the holidays, download our free ebook here.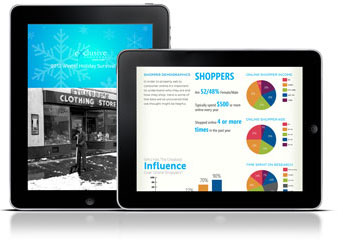 If you need assistance with PPC, click here to learn more about Exclusive Concepts' Profitable PPC service or contact a specialist.
Image courtesy waihey.