Google has recently rolled out another update to their algorithm, nicknamed "Possum" by the SEO community. If you've been closely monitoring your standings in Google's search results, you may be wondering why your Google My Business listing has disappeared. It hasn't. Thanks to Google's new filtering, it's just playing possum.
This significant update affects Google Maps and local business results — that is, rankings in the Local Finder and 3-Pack business listings (formerly the 7-Pack). It is believed that this was done to diversify and improve users' local results and to prevent spam. Search Engine Land recently reviewed the changes and examined their impact.
The changes are as follows:
A business that falls outside city limits now has a better ranking for that city. Previously, if a company did not have an address within the borders of a major city, but were nearby, they would have a difficult time ranking well for a search with the city's name included. Ranking has now improved for these businesses.
Results are now filtered according to address and affiliation. Previously, businesses were organically filtered out if there were multiple listings that linked to the same domain or had the same phone number. With the update, listings that have the same address within the same business category are filtered. However, if you go to the Local Finder and zoom in on the map, you will see the filtered listings. There is some quirkiness with this filtering, such as with different businesses in the same building where one uses a side door entrance or multiple companies in different locations with the same owner.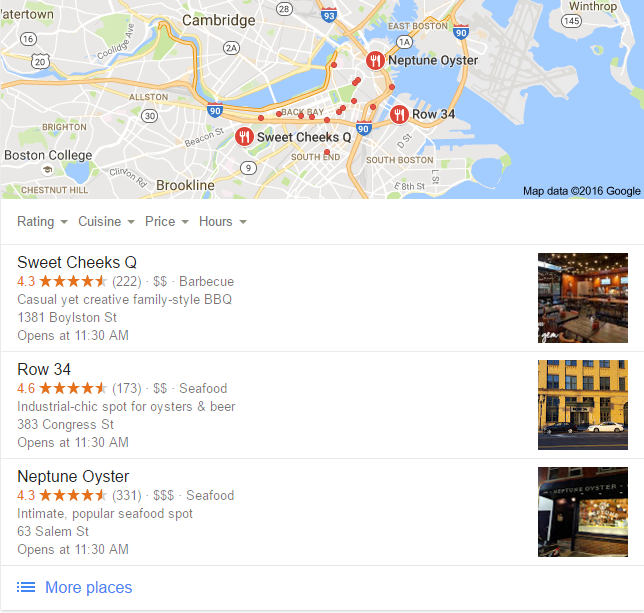 The searcher's physical location is more important than it used to be. A business will rank higher in search results for searchers in the same area as that business. The further away they are from the business, the more the listing will drop in its ranking.
Variations in search keywords has a greater effect on results. Even slight changes in wording (such as "dog groomer New York" and "dog groomer New York NY") may yield different results.
Google's local filter and organic filter appear to be less connected than before. Previously, a business that was organically filtered from Google results, or one that linked to a page that was filtered, would see a negative impact to their ranking. With the new update, this no longer has the same effect, and your business might still rank highly for competitive terms.
What's the bottom line? There's a lot of fluctuation, which indicates that Google is still testing the waters in its local search engine algorithm. Savvy SEO with a sharp eye towards the latest updates and trends will keep you ahead of your competition!
Photo by Jay Phagan