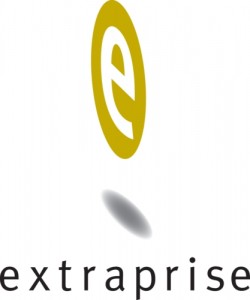 Extraprise, the leader in right time revenue optimization services for B2B and B2C enterprises and Exclusive Concepts, a leading e-commerce marketing firm, today announced a partnership that will enable B2B and B2C clients to further enrich their marketing data from every channel to drive customer intelligence-based multi-channel marketing campaigns.  Leveraging Exclusive Concepts' search engine optimization, pay-per-click, and Web site speed and conversion optimization services, Extraprise clients can compliment their outbound email marketing and mobile i2i Marketing Services.
"Extraprise is constantly innovating to enable our clients to better use customer intelligence in their multi-channel marketing and then apply these important customer insights on and offline across each stage of the customer lifecycle," said Joe Cordo, Chief Marketing Officer at Extraprise. "Exclusive Concepts is a natural accompaniment to our outbound i2i marketing services as it allows companies to be discovered by the people who are actively looking to learn about them online or shop with them."
Enterprises that incorporate inbound marketing services provided by Exclusive Concepts as part of an integrated multi-channel marketing effort acquire strategic insights and improved ROI.  For instance, prospects that are targeted through outbound marketing campaigns can be engaged as they browse online periodicals, participate in social networks, and conduct follow-up web searches. They can then be led to websites that are optimized to load quickly, and lead them through the conversion funnel faster.  Along the way, data is collected that informs all marketing and sales efforts in real-time, thereby conferring strategic benefits important to B2B and B2C enterprises.
"Attracting people who are looking for your type of services or products results in not only a higher percentage of leads but undoubtedly better sales," said Scott Smigler, President of Exclusive Concepts.  "Exclusive Concepts understands this and is pleased to be partnering with Extraprise and helping B2B and B2C marketers extend their outbound marketing efforts and create better online leads."
About Exclusive Concepts
Exclusive Concepts, Inc., founded in 1997 with headquarters in Burlington, MA, is the leading provider of e-commerce marketing services to mid-sized online retailers. The company's suite of services includes PPC Campaign Management, Advanced Search Engine Optimization, Scientific Conversion Testing, and Site Speed Optimization.  For more information visit https://www.exclusiveconcepts.com , call 888.540.7698, or follow us on Twitter @exclusivetweet.
About Extraprise Group Inc.
Extraprise is the leader in right time revenue optimization services for B2B and B2C enterprises, offering the only suite of demand generation services that combines customer intelligence with multi-channel marketing campaigns at the right time in the customer life cycle. Spanning a comprehensive suite of services from lead generation to nurturing/brand loyalty to closed sale, and up-sell and cross-sell, Extraprise's i2i demand generation services are suitable for clients at all levels of marketing maturity. Delivered through its Guaranteed Success Program as a hosted or on premise service, Extraprise continually meets the evolving marketing needs of its customers by driving tens of millions of customer interactions resulting in hundreds of thousands of buying opportunities from every country and continent. For more information, visit www.extraprise.com or call +1(888) i2iMKTG.
Extraprise is a registered trademark of Extraprise Group Inc. All other trademarks are the property of their respective owners. Copyright © 2012 Extraprise Group Inc. All rights reserved.
MEDIA CONTACTS:
For Extraprise
Chris McCoin or Richard Smith
McCoin & Smith Communications LLC
508-429-5988 (Chris) or 978-433-3304 (Rick)
chris@mccoinsmith.com or rick@mccoinsmith.com
Read full press release here.