The holiday season is just around the corner, and if you're hoping to exceed your sales goals, you've come to the right place. Whether your holiday marketing plan is in full swing, or you're still not sure where to start, let us help you maximize your site's exposure and make this season a success.
Last year, consumers spent $69.1 billion online during the holidays, and that number is expected to increase by 10 percent this year. Gone are the days of driving to the mall, fighting for a parking spot and standing in line. Today's consumer understands – and appreciates – the convenience of shopping from home. But with so many outlets to choose from, it's more important than ever that your website is holiday-ready because we know online shoppers don't have the desire – or time – to stumble through a winding checkout process or be subjected to a sub-par user experience.
What are some ways you can prepare for the holiday surge and ensure you get a piece of the multi-billion-dollar pie?
1) You can start by reviewing your mobile presentation. According to the National Retail Federation, more and more people are shopping online using mobile devices. In fact, it reported that 56 percent of holiday shopping searches were conducted on a mobile device. It makes sense when you think about it because we're all tied to our cellphones and tablets. Why wouldn't consumers order items while watching TV, waiting in line for coffee or during their lunch breaks? Columnist Christi Olson, who recently wrote about preparing search campaigns for the holidays, recommends updating your mobile bid modifiers to make sure your brand is visible on mobile devices. It's imperative that your mobile presence is visually pleasing and easy to navigate. Create welcoming holiday visuals to help put shoppers in the Christmas spirit. This is an audience you can't afford to ignore.
2) Another way to drive traffic to your site is by creating buzz through discounts and limited-time offers. Today's shoppers spend time researching their items before committing to a purchase. No one is going to pay more for something they found elsewhere for less. Help your clients save money by offering deals such as free shipping, discounts and buy-one, get-one offers. Knowledgeable consumers want the best deal and it's up to you to provide it.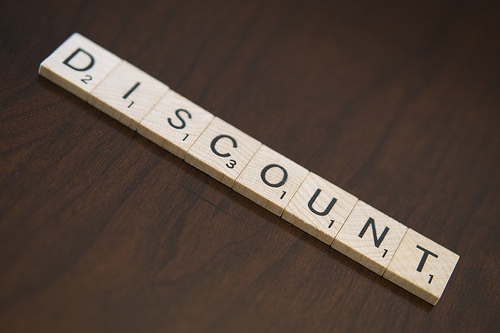 Olson also suggests reviewing last year's purchase trends, in addition to recent sales, to determine how much to boost desk and mobile bids by both day and time to capitalize on holiday sales. She also recommends using scripts to notify you so you don't exceed your budget.
3) Cross-channel promotions are key in any marketing plan. Consumers use multiple channels to research and purchase products, and it's critical that you provide a consistantly on-brand experience through all of those channels. Olson urges business owners to "sync with your peers" across channels like email, display and social media to create a cross-channel promotional calendar. Find out what promotions they're running and when, and ask about their holiday message and campaign tagging. Put that information to use by creating "remarketing audiences" based on cross-channel consumers, what Olson refers to as "target and bid." "You can adjust your search messaging based on the cross-channel promotional messaging and match your ad extensions to take consumers further down the funnel," she said. She suggests developing audiences through email campaigns, such as loyal shoppers; Pinterest and social shoppers; and affiliate discount shoppers. For each remarketing campaign, view your cross-channel calendar "and adjust the ad copy to include the right promotions, and adjust your site links based on where the consumer might be within the purchase cycle."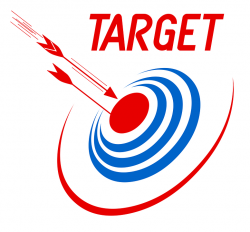 Follow these tips and enjoy a successful holiday season. Stay tuned to the EXCLUSIVE blog for all of the essential intel you'll need to prepare for the critical holiday season, or request an ecommerce analysis to see if your site is holiday-ready.
Photo credit: moore.owen38 

Photo credit: https://pixabay.com/en/target-goal-business-icon-logo-1151287/

Featured photo credit: https://pixabay.com/en/users/Maialisa-905513/