Online retailers have been raving about Google Shopping's performance for nearly three years, and if you're one of them, you already know that their ads have lower cost-per-click and higher conversion rates than traditional text ads do.
In the past 6 to 12 months, though, many retailers have noticed their campaigns performing sluggishly.
The biggest culprit? Market saturation. More retailers equals higher cost-per-click and conversion costs, and returns on ad spending decreases.
The bottom line is that more competitors are sharing the same number of ad units, and we're seeing a natural adjustment period with bids and costs. However, there's more to it than that.
Mobile Search: Behind the Scenes on Google Shopping Ads
There's been a significant increase in mobile traffic this quarter compared to the same period in 2014.
We generally see three issues arising from paid mobile traffic:
Lower conversion rates due to more research-intent search queries.
Similar or slightly lower cost-per-click compared to desktop or laptop ads.
Lower conversion rates due to less-than-optimal mobile experiences, including difficult checkout processes.
When combined, these issues equal higher  amounts of spend on your Google Shopping campaigns with fewer conversions; further, those conversions have a lower rate of return. That's unacceptable in any business, but what can you do to fix it?
Five Fast Ways to Increase Your Mobile Performance on Google Shopping
You can implement five changes today that will help increase your mobile performance on Google Shopping. These quick fixes could potentially help you gain back some of the ground you lost over the past year.
1. Set Your Mobile Multipliers
Setting a mobile multiplier based on mobile conversion performance is the single-most important thing you can do to make sure you're not wasting money. In most cases, you should set a negative multiplier in your campaigns. This is particularly important if your conversion rate and conversion value-to-cost ratio are lower on mobile than they are on desktops or laptops.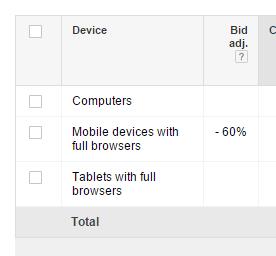 You'll most likely need to change your mobile bid adjustment over time as performance on mobile improves or declines, so keep an eye on device-specific traffic within your Google Shopping campaigns.
2. Create an All-Mobile Campaign
Although it isn't obvious in the AdWords interface, you can create Google Shopping campaigns that only target mobile devices.
Tweak your campaign priority settings and device multipliers to work with your desktop-only and laptop-only campaigns so you can filter your mobile traffic.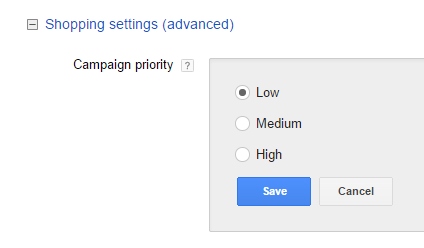 This type of campaign allows you to set a specific mobile bid at the product group level rather than at the entire campaign or ad group levels, which gives you further control over your costs.
3. Treat Mobile Search Queries Differently
After you've created an all-mobile campaign, be sure you're treating the search queries it triggers differently from the way you treat desktop-laptop queries.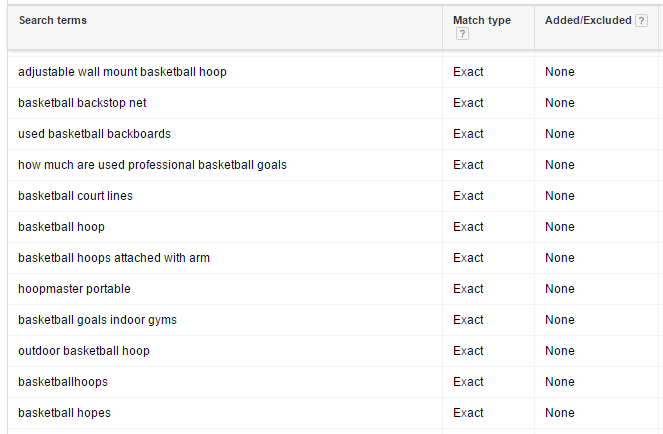 You may have more negative keywords in your all-mobile campaign than you would in its desktop-laptop equivalent, as some mobile searches tend to skew more towards research-intent rather than purchase intent.
On the other hand, remember that mobile search accounts for around 46.5 percent of Internet traffic.  Therefore, adding too many negative keywords could have an adverse effect on desktop conversions.
4. Include Mobile-Specific Links in Your Product Feed
If you have a mobile-specific or adaptive website, you should absolutely include mobile specific product links in your product feed.
According to Google's product feed specifications page,
"Providing a mobile-optimized link separate from the URL you provide in the 'link' attribute allows for an improved user experience by ensuring that your mobile-optimized site is properly displayed to shoppers browsing on a mobile device. It may also reduce landing page loading latencies…"

5. Optimize Your Product Titles
We all know that mobile phone screens are smaller than desktop and laptop screens, but are you accounting for the miniaturization when you create product listings for Google Shopping?
Google Shopping only displays the first 35 characters of product titles. To compensate for the difference, clean up long titles Google has identified in your Google Merchant Center. Rework the titles to place the most important keywords first.
Note: We recommend creating a separate title field in your product catalog specifically for Product Listing Ads to ensure that you're not prone to negative SEO effects.
Everything on mobile is about speed and accessibility. If a searcher can't immediately identify the product he or she wants because of its long, jumbled title, you're going to lose a sale to a company that has mobile-optimized listings.